Newspaper revenue down in 2012: StatsCan
The government agency has released its latest newspaper numbers, which show advertising revenue dipped by 9.3% between 2010 and 2012.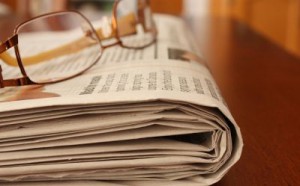 According to the latest Newspaper Publisher Survey from Statistics Canada, advertising revenue dipped by 9.3% at titles across Canada between 2010 when the last study was done and 2012.
Overall, daily newspapers in Canada brought in $2.1 billion in advertising in 2012, with community newspapers across the country bringing in $823.4 million.
The survey, which is conducted biennially in partnership with the Department of Canadian Heritage, also showed that operating revenues of newspaper publishers fell by $4.7 billion in 2012, with a decrease of 4.5% between 2010 and 2012. Decreases in operating revenue were mainly due to drops in ad numbers, with the largest drops coming from the western provinces and Ontario.
Revenues earned by newspapers from the provision of distribution services, like flyers and inserts, increased slightly to represent 8.8% of total operating revenues in 2012.