BCON Expo preview: Vice's latest launch
Spencer Baim, chief strategic officer at the company, talks about the launch of Vice News and its mobile project with AT&T, ahead of Wednesday's keynote presentation.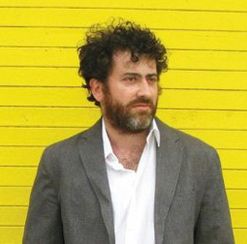 Tomorrow, Spencer Baim, chief strategic officer at Vice, will close the BCON Expo with a keynote presentation entitled "The Vice Guide To Partnership," presenting the company's secrets to staying true to its roots while partnering with brands, in conversation with Chris Unwin, managing director at Free Agency.
Baim says one of the pieces he will be touching on in his talk is the recently launched project with AT&T called "The Mobile Movement," which went live last week at SXSW. The project aims to tell the stories of how young people use their networks today through events, TV spots and short films, like "The Network Diaries: Let's Get Digital."
In this and a growing number of instances, Baim says Vice acts as not only a content production partner, but also as a media agency and brand strategist.
Vice is also targeting its core demographic of millenials aged 18 to 35 with the recent launch of Vice News, a site that tells the stories of the day through written and video content from the media co's reporters in 35 countries around the world, says Baim.
"Vice has a long history of doing news on its site, with documentaries like "Heavy Metal in Baghdad," he says. "It was very successful and gave us the confidence to start to do more and more of these kinds of videos. We knew that being in 35 countries we could create news quickly and the first manifestation of it was through the HBO show, which was a massive success in the US. The newly launched Vice News site is daily, relevant video content. It is currently in beta so content isn't flowing into it as much as it will be in a couple months but you will still get a good sense of it."
The site does not have ads now but will be adding them in the near future with interest from brands already coming through at a steady pace, he says.
BCON Expo is tomorrow at the Arcadian Court and Loft in Toronto.