Cineplex books reduced first quarter earnings
A bad winter and a weaker film slate impacted the bottom line at the Canadian exhibition giant, but ad revenues were up for the quarter.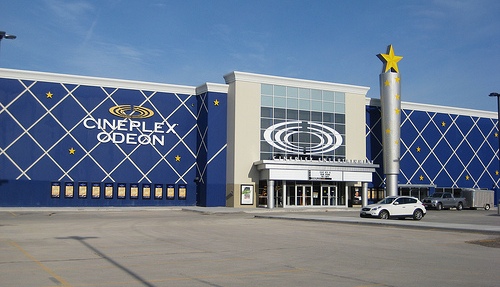 A bad winter and a weaker film slate had Cineplex booking reduced first quarter earnings on Thursday.
The Toronto-based exhibitor said profits fell 42.5% to $5.1 million during the three months to March 31, 2014, even as total revenues rose 12.9% to $280 million.
Cineplex had contributions from its 2013 acquisitions of 24 Empire theatres and the digital media company EK3 Technologies, later renamed Cineplex Digital Networks.
That helped the exhibitor boost media revenues and its box office revenues per patron.
At the same time, weaker film product during the first quarter, added to extreme weather conditions leading to theatre closures and power outages, in part explained the first quarter profit fall.
First quarter box office revenue rose 7.6% to $156.2 million, due to the impact of the new Empire theatre acquisitions.
Despite that rise, a recent quarter film slate led by The LEGO Movie and Frozen proved weaker in box office performance compared to how certain titles drew business in the U.S. market, Cineplex reported.
On the advertising side, Cineplex Media reported revenue growth of $1.8 million to $16 million against the same quarter last year, with showtime and pre-show revenues accounting for the increase.
Cineplex Media also announced national launch plans to partner with Tim Hortons and sell advertising for TimsTV, a digital programming network that will roll out in the latter part of 2014 in 2,200 existing locations of the QSR as well as in most new stores.

From Playback Daily, with files from Val Maloney