Walt Disney warns CRTC against unbundling, ending simsub
Unbundling will mean long-term losses for the consumer with less programming variety in Canada, Disney exec Susan Fox told the regulator on Monday morning.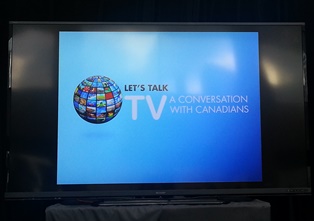 The Walt Disney Company on Monday told the CRTC it stands to lose if Canada unbundles cable packages and consumers no longer have to pay for channels they don't view.
The mouse house also opposed any possible end to simultaneous substitution, where TV stations would be barred from replacing US commercials with Canadian ones on American shows, as proposed by the regulator during its Let's Talk TV hearing now into the second week.
Susan Fox, VP of regulatory at Disney, told the regulator it is looking to retain wide distribution of its programming in Canada via pre-assembled cable bundles to ensure the revenues it requires for production of new programming for international distribution.
In addition, ending simultaneous substitution would usher in the same declining revenue for Canadian broadcasters, with reduced new local programming north of the border.
"Although the consumer might benefit in the short term, and on isolated occasions, by being able to access some of the same programs without any disruption and with the American commercials intact, in the long term, the consumer will lose by not having access to the same variety of content on Canadian stations," Fox told the CRTC.
The Disney exec, noting ABC licenses the Oscars in Canada, also pointed to the promotional lift Canadian broadcasters get from airing US live sporting and award show events here.
"When you view them, you get a sense broadcasters are using it to drive viewers to its schedule. The promos placed in that content are for the shows it believes have the best shot with audiences," Fox said.
The CRTC is also weighing whether to end simultaneous substitution for live US sporting or awards shows, which secure big audiences for Canadian broadcasters.
On the issue of a la carte programming, Disney, which sells a raft of programming into Canada, including from ESPN, urged the CRTC not to set mandatory rate regulation if foreign channels were unbundled as part of a new pick-and-pay regime.
"If the commission goes that route, preserve the pricing flexibility for the channels offered," Fox told CRTC chair Jean-Pierre Blais during questioning.
Her comments were seen against the backdrop of the US market, where any cable unbundling in Canada could have a ricochet effect on Walt Disney south of the border.
Asked if Disney might retreat back into the US market if cable unbundling here produces thorny contract renewal negotiations with Canadian carriers, Fox said the US media giant aimed to remain in Canada.
"I wouldn't presume to say we would exit the market. We want to be here. We want to continue the relationship, and we want to grow the relationship," she said.
From Playback Daily