Cottage Life launches product line
The multimedia company is moving into retail by licensing 70 products.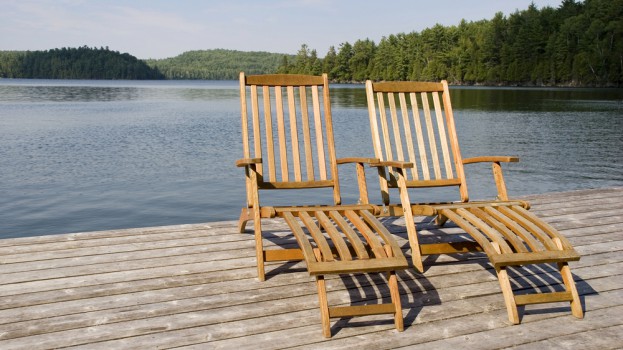 Cottage Life Media is bringing its brand to store shelves with a new licensed line of products designed for relaxing by the lake.
The Blue Ant Media-owned company is staying tight-lipped about its partners until the Toronto Gift Fair on Jan. 25, but Randy Craig, VP marketing, Cottage Life Media, says that it has licensed around 70 SKUs, including a line of outdoor, bedroom and dining room furniture, bedding and kitchen linens, scented candles as well as food products.
While in the past the company has sold items online, including T-shirts, sweatshirts and patio lights, this is the first time the company has licensed products.
Craig says that with the launch of a Cottage Life channel in 2013 and magazine Cottage Life West in 2014, the company now has the national reach needed to make licensing the products possible.
"Where we once may have been a little bit regional, now there's an opportunity for a national line of products which appeals to licensees who don't want to be boxed into a regional opportunity," says Craig. "The media platforms we have is key to this – when you are working with licensees, they want to be sure there is every opportunity to promote and support a product line."
Products will be promoted in the magazines and digital sites, through both promotional content and standard ads, as well as on TV and at the annual Cottage Life consumer show. The products will launch to consumers at the show on March 27 in Toronto.
While Craig would not reveal much about the retail partners, he notes that its manufacturers – including RuffSawn, Brunelli, Dundalk LesirueCraft, Country Home Candle and Premier Gifts and Orange Crate Foods – have built-in retail networks. He says the products will appear in specialty product and food stores and there are plans to launch an e-commerce site in 2016.
Cottage Life produces six issues per year and has CCAB paid circulation of 69,200, according to its sales sheet.
Cottage Life Media rebranded Cottage magazine to Cottage Life West in March. It has a circulation of 7,800, according to Blue Ant Media. Its TV channel, Cottage Life, launched in August 2013 when Blue Ant Media rebranded Bold.
The plans for Cottage Life's products come to light just more than a month after Chatelaine announced the launch of its home collection, which is being sold through Rogers Media-owned Shopping Channel.
Image via Shutterstock.