CRTC orders a la carte cable, $25 skinny basic
The landmark shift to pure pick and pay and build-your-own cable packages comes as the expected regulatory unbundling of Canadian TV gets underway.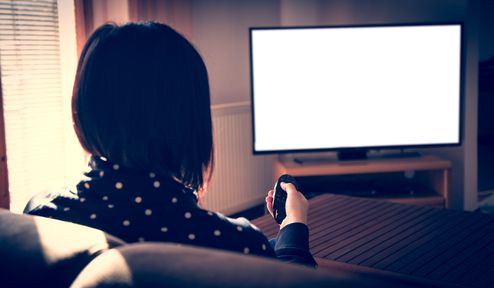 The Great Unbundling of Canadian TV got underway Thursday, 15 minutes late.
The CRTC in its latest Let's Talk TV ruling opened the way for the traditional cable package to be broken up into individual TV channels consumers can pick and pay for individually by December 2016.
And the regulator as predicted will introduce an entry-level cable package of Canadian channels offered to consumers at a discounted $25 a-month price.
But those moves were not unveiled before the regulator was late distributing the decision to a Thursday afternoon media lockup at the CRTC headquarters in Gatineau after a press leak earlier in the day.
It was worth the wait, so momentous is the CRTC ruling, and what's more opens the door to a la carte cable packaging because the regulator insists it's answering "the desire for more choice and flexibility expressed by many Canadians" during recent Let's Talk TV hearings.
"Today's decision gives them (consumers) the ultimate choice," the regulator said in its decision.
The unraveling of cable bundles – the basis of 40 years of regulatory efforts to protect and promote Canadian TV channels in the face of dominant American competition – is expected to see some local TV channels disappear and the cost of surviving channels rise.
To soften the blow of cable unbundling, the CRTC has ordered carriers to introduce by March 2016 a skinny basic cable bundle capped at $25-a -month.
While consumers will still be compelled to buy a basic package as a point of entry, the slimmed-down, price-capped version is meant to address what the CRTC says was consumer concern over price-creep on existing basic packages.
The new skinny package will comprise of Canadian channels, including local TV stations and educational channels, and may include 4+1, or the major U.S. networks. The entry-level package specifically must include all local and regional TV stations, APTN and CPAC, and applicable community channels.
And distributors can continue to offer a basic cable package that includes popular Canadian and U.S. channels like CNN and A&E, as long as they make the $25 a month skinny basic package available to subscribers.
But more prominently, the CRTC has opened the way for a-la-carte purchase of TV channels by Canadians after March 2016.
By that date, carriers will have to offer TV channels either on a pick-and-pay basis, or in small "reasonably priced" packages. By December 2016, both options will have to be offered.
"They (Canadians) will be able to subscribe to only a few channels, to many channels or keep their current offering," the CRTC promised in its decision.
Alternatively, carriers can continue to offer pre-assembled packages, "but will not be allowed to require subscribers to buy any services other than those in the entry-level service, offering access to any other service or package."
That means the end of obligatory theme packs, allowing consumers to purchase TSN without having to buy Sportsnet, or HBO Canada without having to purchase The Movie Network.
Specifically unbundling the multiplex to allow HBO Canada to be sold as a standalone channel, for example, was made possible, the CRTC said, because of its earlier move to scrap genre protection.
The result is HBO Canada or other channels are no longer judged to be competitive to an existing Canadian TV service, and so will be made available for standalone purchase.
At the same time, a carrier can continue to offer HBO Canada and TMN or Movie Central as part of one package.
And with a nod to the bunny-ears and Netflix Canada, the regulator said Canadians can "even watch free, over-the-air television and use online video services to access more content."
Carriers can offer a la carte purchase of TV services, or pick-5 or pick-10 packages earlier than March 2016, but must do so after that date.
"This will give distributors time to make the changes that are needed to roll out these new options to their subscribers," the ruling said.
That means an end to Canadians being compelled to buy pricey packages of Canadian and U.S. channels. If anything, carriers will be compelled to offer more Canadian than non-Canadian, or mostly American services.
Currently, distributors only need to offer a "preponderance" of Canadian channels.
At the same time, it will be up to consumers to determine how many Canadian and non-Canadian channels they wish to buy on a discretionary basis beyond the skinny basic package.
CRTC chairman Jean-Pierre Blais said the cable unbundling was caused in large part by the digital age, which allows Canadians more options beyond traditional TV by which to view video content.
"Thanks in part to the availability of broadband technology, viewers can watch television content at the times, in the places and on the devices they choose," he said Thursday.
Blais added the latest Let's Talk TV decision was not about making choices for Canadians, but providing a "roadmap to give all Canadians the freedom to choose the television content that meets their unique needs, budgets and realities."
This unbundling scenario will mean many existing Canadian specialty channels will no longer be protected and promoted in pricey subscription packages.
Instead, they will need to fight for the favour of cable and satellite TV subscribers who may have bought the services in the past, but never wanted or watched them.
Many, failing in that fight, will go to the wall, the regulator conceded.
"Some services may not survive in an environment marked by greater subscriber choice, while others will adapt and thrive," the CRTC noted in its decision.
To ensure a viable market for Canadian TV channels after cable unbundling, the regulator will introduce in September 2015 a code of conduct to "clarify" the wholesale relationship between cable and satellite companies and broadcasters.
The aim is to ensure "fair negotiation" of carriage terms for TV services. And where necessary, the CRTC will intervene "where it finds that parties are acting in an anti-competitive manner."
The current wholesale code is not regulated by the CRTC, yet the regulator is mindful of the impact of wholesale subscriber fees on retail rates for TV channels.
So the regulator in its revised wholesale code will, for example, bar "unreasonable volume-based rate cards," or ensure TV services continue to be offered to consumers in the event of a commercial dispute between a broadcaster or a carrier.
The CRTC also aims to protect independent and French-language TV services by ensuring vertically integrated carriers from Sept. 1, 2018 offer one English and French language independently owned channel for each of their own English and French-language channels.
Explaining its cable unbundling decision, the CRTC said it felt the need to push carriers towards more flexible cable packaging, otherwise they would not do so on their own, or fast enough.
Some BDUs are more keen than others. Cogeco and Shaw Communications told the CRTC they could begin offering build-your-own package options to their subscribers by the end of 2015.
Others proposed "significantly longer roll-out periods," the regulator said, without specifying which companies it referred to.
Bell Canada even advised the CRTC against introducing a build-your-own packaging option for consumers.
CRTC chair Jean-Pierre Blais is expected to address the media about the latest Let's Talk TV decision after its release Thursday.
Image courtesy of Shutterstock
Copied from Playback Daily
Updated 18:30 March 19, 2015