New MCN opens in Toronto
Jordan Bortolotti, formerly of Blue Ant Media, is heading up Collective Digital Studio's first Canadian outpost.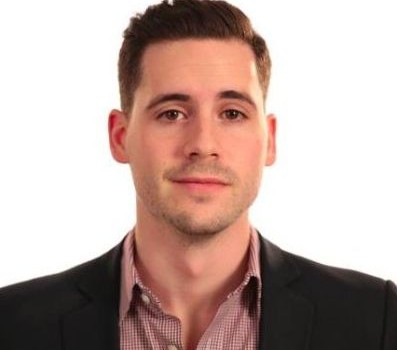 Los Angeles-based multi-channel network Collective Digital Studio is putting down roots in Toronto with its first hire outside of the U.S.
Jordan Bortolotti will lead Collective's new Toronto office as EVP, arriving at the MCN from Blue Ant Media, where he was director of digital solutions.
In his new role, Bortolotti will be responsible for establishing the company's Canadian presence, and growing its roster of creators. Canadian creators on its roster include Epic Meal Time, Singh a.k.a iisuperwomanii, Matthew Santoro and Furious Pete. CDS channels get about 74 million views in Canada per month, according to numbers from the company.
Last year Collective Digital Studios arranged brand deals like one between Canadian-born YouTubers Epic Meal time and bacon company Hormel Black Label Bacon.
Bortolotti says Collective Digital Studio wanted to get more of a presence in Canada because it's the third-largest country in terms of video views for the company, and also is a market he says is under-served in the MCN space.
In addition to its MCN, CDS operates a social amplification network called Sphere, which allows brands to connect with influencers on mobile-first social networks like YouTube and Instagram to reach targeted consumers.
Goals for CDS's growth in its first year in market are still being established, Bortolotti says, but that he's like to see a bricks-and-mortar office and team in place soon.
CDS is the second MCN to launch in Canada this month. Earlier in April, Bell Media announced it is building a Much-affiliated MCN called Much Digital Studios.