Vikings building momentum in season four
Total numbers from the History series' February premiere are up 32% year-over-year in Canada.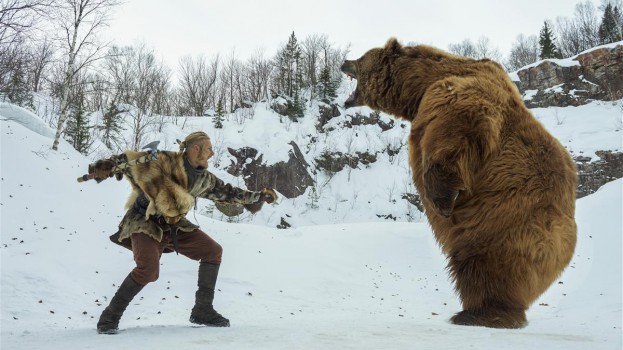 Was it the Josh Donaldson pre-season buzz? Is it word-of-mouth? Whatever it is, History's Vikings is achieving the rare feat of building – not just maintaining – audience share in a fourth season.
Shaw Media is reporting today that Vikings' total audience reach (2+) from its Feb. 18 premiere were 32% higher than its season-three premiere, clocking in at 1.6 million viewers. In its advertiser-friendly target demo of 25 to 54, the season-four premiere beat its season-three premiere by 38%, with 539,400 viewers over 391,400 in season three. For that same demo, the season four premiere ratings show the series is currently tracking 28% ahead of the third season's overall average audience of 420,100 viewers. (All numbers Numeris via Shaw Media).
The series is also doing well on History channels in Asia, according to A+E Networks. It earned number one status against all other English-language specialties in Singapore, Malaysia and the Philippines (in Malaysia, excluding movie and sports channels and in the Philippines, excluding kids). In those markets, the series saw increases of 320% (Singapore, 15+), 218% (Malaysia 15+) and 644% (Philippines, 25+).
In line with its success overseas, the series has debuted its first Asian character, played by Asian-Canadian actress Dianne Doan, this season in a "pivotal" role as a captive from the Vikings' Paris raids. 

Finally, Shaw Media in Canada is also reporting increased audience share on the digital side, with viewership up 9% on History.ca and History GO.
Vikings, which is produced by Canada's Take 5 Productions and Ireland's World 2000, earned international pre-season media coverage when it was revealed the star baseball player Josh Donaldson would have a guest spot in the fourth season. Donaldson obliged the hype with lots of pictures of him getting his hair did and Viking tatts on via his @BringerOfRain20 Twitter account, which has 282,000 followers.
Updated at 1:23 p.m. to indicate 1.6 million ratings figured refers to total reach
From Playback Daily