SavvyMom Group expands and refreshes
Maple Media is aiming to attract more clients with its acquisition of HelpWeveGotKids.com and refresh of SavvyMom.ca.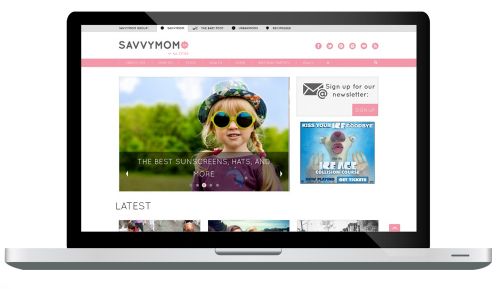 Maple Media is expanding its parenting group, refreshing SavvyMom.ca and acquiring online directory HelpWeveGotKids.com.
A refresh of SavvyMom.ca has been in the works since Maple Media's parent company Ideon Media acquired the then-independent website in 2014, said Natalie Milne, editor-in-chief and GM of the SavvyMom Group.
With three-quarters of the website's parenting audience coming through mobile, a major goal of the refresh was to enhance its mobile responsiveness.
Milne said the goal for SavvyMom.ca is to be the top Canadian-owned and operated parenting site. The website has 130,000 average unique visitors a month, according to Google Analytics numbers provided by Maple Media.
The refreshed site also includes an expanded family travel section and dedicated homepages for Toronto, Ottawa, Calgary, Vancouver and Victoria. The new look also includes a refreshed logo, increased functionality for an easier user experience and recipe and celebration content sections.
In addition to targeting national advertisers on SavvyMom.ca, Maple Media is also aiming to bring smaller business clients into the fold with the acquisition of online parenting directory, HelpWeveGotKids.com.
"Help We've Got Kids started as a print directory and then moved online," said Milne. "There are a lot of synergies between the two. There's more small businesses advertising on that site but it's a lucrative market."
SavvyMom.ca is part of the SavvyMom Group at Maple Media. That group also includes HelpWeveGotKids.com, UrbanMoms.ca, BabyPost.com and the SavvyMom Collective. The SavvyMom Collective is a set of 75 influencers, and includes 3 Chickens and a Boat, Valley Family Fun and Playground Confidential.