CRTC recommends an overhaul of funding system
In its report on future distribution models, the commission suggested restructuring the content funding system and replacing prescriptive licensing.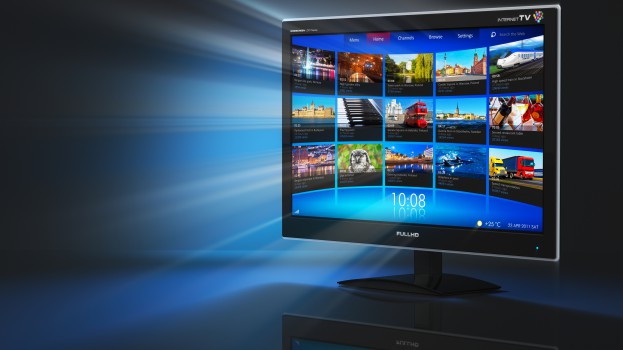 The CRTC on Wednesday released its highly anticipated report for the federal government on future distribution models, with the commission recommending an overhaul of the current content funding system.
The report, "Harnessing change: The future of programming distribution in Canada," gives recommendations and does not create new policies. One of the most significant changes it recommends is that internet service providers (ISPs) and wireless internet providers (WSPs), be required to contribute to the system alongside BDUs, by way of an integrated fund.
A content production, distribution and promotion fund supported by all broadcasting and broadband connectivity services (BDUs, radio and telecommunications services), all of which benefit directly from the distribution of audio and video content, would ensure a more fair approach for all stakeholders in the system, it said.
The recommendation includes a decreased BDU contribution from 5% to 1% of annual revenues, while radio and telecom contributions would be set at 1%. "With this approach, the burden of supporting content by and for Canadians would be partly reallocated within the system to include appropriate telecommunications services, while continuing support for broadband deployment," states the report.
The report stopped short of suggesting exactly how foreign players such as Netflix would be requested to contribute to the system (the report did note that if Netflix were a traditional TV network, it would now be the most popular in the 18-34, 25-54 and kids demographics). Instead the report advises that an individual approach is required.
What it stresses, however, is that services that operate in Canada should participate in "appropriate and equitable – though not necessarily identical – ways to benefit Canadians and Canada."
Any future regulatory approach should focus on the production and promotion of high-quality Canadian content that is discoverable, states the report. "Shifting focus from production alone to include the promotion and discoverability of content will be essential to ensure a vibrant domestic market in the future."
The release of the document comes eight months after the government in September requested the commission launch a public consultation on future distribution models, and the implications of those, for Canadian programming. The report did not specify time frames for implementing policy changes.
The CRTC states that the current licensing agreements don't reflect the changing ways in which Canadian consume content. As such, the document suggests implementing comprehensive and binding agreements (covering both traditional and new players) that clearly and transparently set out obligations.
"New legislation should not be based on the traditional method of licensing, but could adopt a more innovative and nimble approach with a view to reducing the regulatory burden on traditional players and more fully engaging new players, while still maintaining obligations essential to the future of the system. Regulation and policy could focus, for example, on more broadly based agreements tailored to and established with a few dozen specific companies or affiliated groups of companies, individually or collectively offering a variety of services (service groups) to Canadians," said the report.
Companies operating under such agreements would be encouraged to participate by receiving incentives such as Canadian production tax credits and incentives for using Canadians in key positions.
Other recommendations highlighted in the report include examining ways ways to remove obstacles to funding online-only content, and replacing "prescriptive licensing" agreements.
Image: Shutterstock