DHX Media rebrands to Wildbrain as c-suite shuffle continues
New CEO Eric Ellenbogen said Monday the rebrand is meant to embody the "entrepreneurial culture" that its YouTube network WildBrain represents.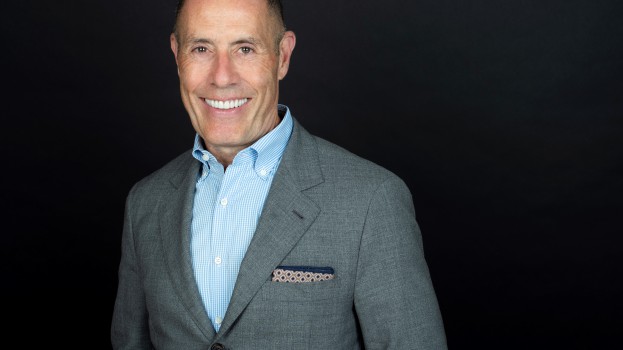 The changes are continuing to come thick and fast at DHX Media, which on Monday revealed it is changing its name to Wildbrain, in addition to appointing a new CFO.
Pending approval by shareholders, DHX Media will be rebranded as Wildbrain across all of its business units. Meanwhile, DHX's YouTube network – previously called Wildbrain – will be renamed Wildbrain Spark. The move comes nine years after DHX acquired Wildbrain in an $8-million deal.
"For many years, our WildBrain group has been at the leading edge of the digital media business. As that landscape continues to rapidly evolve, now is time to unify all the parts of our company under both the name and entrepreneurial culture that WildBrain represents," said Eric Ellenbogen during Monday's first investor call, his first since being named CEO and vice-chair last month.
The new company head did not mince his words during his introductory address to investors. "What I'm not going to tell you is that I have a silver bullet. It's not news to anyone on the call, or in this room, that DHX Media has faced some considerable challenges in recent years," he said. "I believe these first steps that we're taking now, together with more to come, will ultimately deliver what we're all in this for, which is long-term sustainable growth, improved cash flow and a strong balance sheet. We might even have some fun getting there."
Aside from the corporate rebrand, Ellenbogen said the company plans to shift its focus to the long term rather than the short. "That means I'm turning the volume down on announcing every single move we make. Of course, we'll tell you what's substantive, material and disclosable, but we won't be spending our time and yours discussing each deal or minor development," he noted.
The company also revealed further c-suite changes, with Doug Lamb, who joined as CFO in February 2018 following the departure of Keith Abriel, stepping down. Lamb will be replaced by Aaron Ames, who is transitioning from COO to CFO. The COO role will not be replaced, the company noted. Lamb will remain with the company in an advisory role until the end of next month. Over the past two years, DHX's senior managerial team has seen a number of changes, including the departures of former CEO Dana Landry and former president and COO Steven DeNure. In the interim, Michael Donovan re-took the CEO role as the company navigated a year-long strategic review in which it assessed all aspects of its business.
Elsewhere during the investor call, Ellenbogen said the company will be increasing its spending on creative development. "We're going to be investing considerably in talent and creativity at this company. I often say we operate at the intersection of art and commerce – there has been perhaps a little too much emphasis on commerce and not enough on art," he said.
News of the changes came as DHX reported its fourth quarter and year-end results. In Q4, revenue climbed 12% to $108.8 million, up from $97.4 million from fiscal 2018. Meanwhile, yearly revenue was $439.8 million, up slightly from $434.4 million the year prior.  Adjusted EBITDA grew to $20.2 million in Q4 2019, compared to $16.0 million a year ago, while adjusted EBITDA for the year was $79.6 million, down from $97.5 million in the prior year. Net loss for Q4 was $62.8 million, while net loss for fiscal 2019 was $101.5 million.
Within its individual business units, quarterly WildBrain revenue grew 25% to $17.9 million, compared to $14.4 million the year prior, while yearly revenue climbed 20% year-over-year to $69 million. In addition, the YouTube network continued to make significant gains on the engagement front. The number of views on Wildbrain-related content hit 9.3 billion, with 46.5 billion minutes of videos watched in total (an increase of 19% from a year ago).
Meanwhile, television revenue dipped 5% to $52.5 million in fiscal 2019, down from $55 million a year ago. Total Distribution revenue was up 4% to $128.8 million in fiscal 2019, from $124.1 million in fiscal 2018.
This story originally appears in Playback.