As Netflix ups Canadian spending, subscribers surge
The streaming giant says it has already fulfilled its $500 million, five-year pledge, and users are on the rise.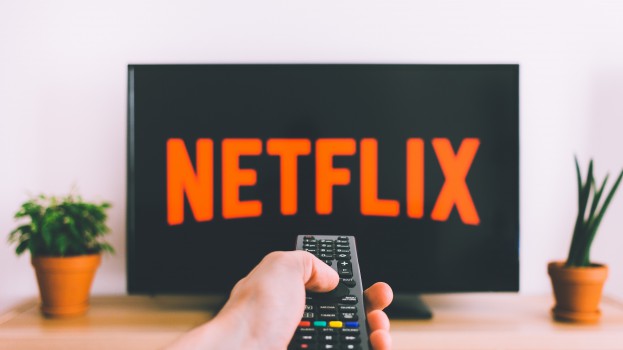 Netflix ended 2018 with more users in Canada than previously anticipated by U.S.-based ad intelligence firm eMarketer, resulting in the firm raising its forecasts for user penetration in the market.
It now predicts that Netflix will end the year with 14.5 million users this year, up to 16 million by 2023. This is despite a price increase that went into effect in late 2018, as well as persisting rumours – which have been shot down by Netflix repeatedly – that Netflix is considering adding advertisement to its service.
However, as the service's popularity grows, its predominance among subscription streaming services will erode – albeit only slightly.
This year, eMarketer has Netflix at 76.3% of Canadian OTT service users. By 2023, that share will have gradually dropped to 73.1%. While Netflix obviously still leads in the category, increasing competition will chip away at its dominance. The biggest factor in that is Amazon Prime Video. Currently, eMarketer has Amazon at 5.3 million users. By 2023, that number will increase to 7.8 million.
EMarketer's predictions indicate that there is indeed crossover between Netflix and Amazon; this year, an estimated 27.9% of Canadian OTT users subscribe to Prime Video, while the share is expected to gradually climb to 35.7%. Monica Peart, VP of forecasting at eMarketer, said in the report that other OTT services set to launch in the near future – such as Disney+ and Quibi – will put increasing pressure on Netflix, although eMarketer did not provide estimations on how much share they would take.
This comes as the U.S. streaming giant confirms that it has spent more than $500 million in Canada over the past two years. Two years ago, the company pledged to spend a minimum of $500 million over a period of five years as part of the Creative Canada Policy Framework – Netflix Canada's director of public policy Stéphane Cardin said the streamer "will continue to invest significantly in Canada."
It added that it expects to "continue to produce at current levels," which equate to more than $250 million annually. That spend includes both service production and original Canadian production.
Homegrown Netflix series include Alias Grace (with CBC) and Frontier (with Bell Media).
Netflix's total content spend has continued to increase as deep-pocketed media companies like Disney, Apple, WarnerMedia and Jeffrey Katzenberg's Quibi prepare to launch rival streaming services. Apple TV+ and Disney+ will both launch in November, while short-form streamer Quibi will enter the North American market in April 2020. WarnerMedia's HBO Max service will launch in the U.S. in spring 2020, though the company has not yet disclosed details on its international plans.
While a growing number of streaming services prepare to enter the Canadian market, the government is in the midst of its long-awaited review of the Broadcasting and Telecommunications Acts. Many within the Canadian industry have called for over-the-top services such as Netflix, Amazon and others to be regulated and mandated to contribute to the creation of Canadian content. In its own submission to the Acts review, Netflix said "it's not clear what purpose would be served by regulating foreign, global online services as 'broadcasters' in Canada."
With files from Bree Rody-Mantha
A version of this story appears in Playback.