Digital rights a work in progress, say Canadian 'casters
Canadian broadcasters were shopping for more than new US shows this year, with all networks pushing digital platform distribution plans.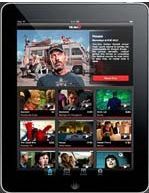 While Canadian broadcasters were opening their shopping baskets wide for new US TV shows at the recent Los Angeles Screenings, they were also bargaining hard with their studio suppliers for digital platform rights.
Those weren't easy negotiations, given that the studios notoriously bottle up TV shows and movies tightly to keep them from internet pirates.
There are also a host of new and emerging platforms for Canadian broadcasters to distribute their shows on: conventional TV, specialty, pay TV – each of which likely has its own website, along with online VOD, mobile and tablets.
For the most part, the studios, looking to control the food chain, have granted the Canadians limited digital rights that enable viewers to catch up on an episode in the immediate period after it airs on free, over-the-air TV.
The Canadians, not owning the US TV shows they rent, are predictably making a virtue of the digital rights they were able to capture in Los Angeles.
"We essentially have all of the catch-up rights for all of our prime-time content, except for The Simpsons, whether putting it up on the website, on VOD or through the iPad and iPhone apps," says Barbara Williams, SVP of content at Shaw Media.
Her network isn't alone.
"We have a template that we worked on for several months with all the studios that offers all platform rights during the catch-up window, which is the four-week window, or three or four episodes," Bell Media president Kevin Crull added this week ahead of CTV rolling out its latest US series purchases to Canadian advertisers in Toronto.
Rival Rogers Media also acquired limited digital rights from its studio suppliers so domestic advertisers can target Citytv viewers across a range of platforms.
"Rogers Media has the unique ability to reach Canadians across all platforms, and what is really exciting about the Citytv schedule is that we have acquired the rights to make these new series available on all screens," Rogers Media president Keith Pelley told Playback Daily.
Shaw Media's Williams insists digital rights remain a "work in progress" because viewers represent a moving target on the internet and other emerging platforms.
"Every day what those rights are and what they look like, it's all changing," she argued. "A year ago, we didn't know we had to put content on a Global app because it didn't exist. That world is changing on us so fast."
From Playback Daily