Banff debates loosening foreign ownership TV rules
A panel at the Banff World Media Festival tackles the thorny question of separating carriage and content to protect cultural sovereignty.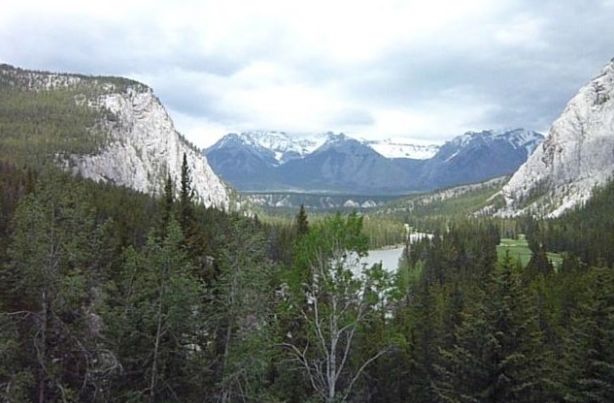 Does the Canadian TV industry, and its content creators and distributors, want foreign players more involved and dominant north of the border than they already are?
As Ottawa considers relaxing foreign ownership limits on domestic telecom companies to encourage more inward investment, a Banff World Media Festival panel on Canada's foreign ownership rules on Tuesday debated how to get that done without undermining the country's cultural sovereignty.
"I find myself quite often in Banff being Captain Canuck," Norm Bolen, head of the Canadian Media Production Association, told festival delegates as he warned against measures that allow foreign ownership of telecom, internet service providers and broadcasters that may "potentially limit the government's ability to pursue cultural objectives."
Panelists weighed the long-standing question of separating carriage from content in the Canadian media sector to protect cultural sovereignty.
And here the answers turned on Canada no longer having pure-play telecom companies in an era of increasing technological convergence and vertically integrated players like Rogers Communications, BCE and Quebecor Media.
The panelists noted the separation of pipes and content to preserve cultural sovereignty undermines the vertically integrated model of players like Shaw Media, Rogers Media and Bell Media whose parents acquired video content to distribute it across a range of media and digital platforms.
"The point of the game is you can't pretend that somehow the carriage site can be foreign owned, and they can somehow structure and continue to run the content business," Michael Hennessy, SVP of regulatory and government affairs at Telus Corp, told the panel.
"That [content] business has to be divested. You can't have a foreign ownership structure that doesn't include divestment," he added.
Tony Lacavera, chairman and CEO of Globalive Communications Corp., the upstart mobile phone provider, warned against relaxing or lifting Canadian foreign ownership rules in a way that entrenched the power of vertically integrated players that have recently bought broadcast assets.
"We need to have as much investment as possible in the creation of new pipes so the content is more accessible, and then create separate rules to protect cultural sovereignty," he advised.
From Playback Daily