Channel Zero launches Metro14
The broadcaster rebrands the former CJNT, with opportunities for local Montreal businesses to advertise.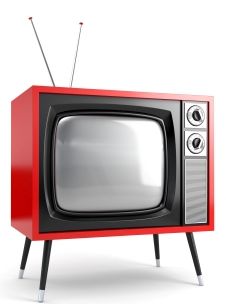 Channel Zero is attempting to better tune into the Montreal market with its newly launched Metro14, a HD TV station formerly known as CJNT, providing more advertising opportunities for local businesses, Chris Fuoco, VP sales and marketing, Channel One tells MiC.
The altered name, Metro14, represents the bilingual nature of the channel, with Metro sharing the same meaning in English and French.
"There wasn't really much of a brand direction prior [to the launch of Metro14]," says Fuoco. "We want to build a brand that will have a connection with Montreal. We really think of this as a launch of a new station in the market as opposed to a repositioning of an existing station."
The redesigned station officially launched on Saturday at 6 p.m. as it switched from analog to a high definition signal in response to both the obvious need to migrate to HD and the changes set in place by the CRTC in which all Canadian TV channels must convert to digital by Aug. 31, says Fuoco.
Advertising opportunities include the standard television fare of 15- and 30-second spots, he says.
"We have a brand new sales team headed up in Montreal that are not only looking at national advertisers, but also at the local retail market of businesses, car dealers, restaurants, law firms etc.," he says. "Montreal has a very healthy radio market and from our point of view, there hasn't been a viable TV option for local businesses. But we really believe that Metro14 will fit the bill perfectly."
Programming on Metro14 is set up to provide Montreal residents with new and older American magazine shows, dramas and comedies, as well as music videos and foreign films during its prime-time schedule at night.
Fuoco says Metro14 is putting a lot of emphasis on its prime time lineup, which targets 18-to-49 year old multicultural adults, a bit younger than its previous target demo of 25-to-54.
New shows on the station include Hart of Dixie which airs simulcast with the CW every Monday beginning Sept. 26 at 9 p.m. as well as gossip show The Insider, which premieres Sept. 12 and airs every night at 7:30 p.m.
A morning show that offers viewers lifestyle and entertainment programming as well as updates on news, weather and traffic, will begin in early October.
The new channel will be promoted through radio as well as through local print magazines, with creative and media planning all done in-house, says Fuoco.