MTV Canada rolls out homegrown Jersey Shore companion show
The Canadian channel will also debut MTV Creeps on Jan. 5, where social media judges critique new media addicts.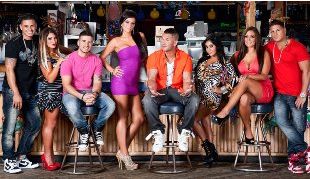 MTV Canada had a break-out hit in The Hills: The After Show, and is now looking to repeat that companion show audience success with Jersey Shore at Sheena's House.
Just before the fifth season of the US-originated Jersey Shore reality show bows on MTV Canada on Jan. 5, the Canadian channel will launch a made-in-Canada pre-show that features host Sheena Snively and her family yakking about highlight clips from past episodes.
Snively, who co-hosts MTV Live on the Canadian channel, will be joined in the companion talker by her parents, her husband, her sister, her brother-in-law and his girlfriend.
Jersey Shore at Sheena's House will effectively do double-duty. First, the companion show will draw on the growing Canadian audience for the US reality show on MTV Canada. And the pre-show series gets MTV Canada closer to its original mandate as an all-talk Canadian programming service, even if its schedule is increasingly being taken up by reality series.
To that end, MTV Canada is also introducing another in-house production, MTV Creeps, which features a rotating panel of three social media taste-makers, or "creeps," that will analyze and judge the posts, pictures, and ultimately, the virtual lives of three different social media addicts.
Once each profile has been critiqued, the "creepers" decide whether to add, ignore or recommend their friends to remove them.
MTV Creeps will also debut on Jan. 5, after the fifth season premiere of Jersey Shore wraps.
From Playback Daily