Rogers integrates for Canada's Got Talent
The media co launches its most extensive cross-platform campaign yet in support of the new reality talent show.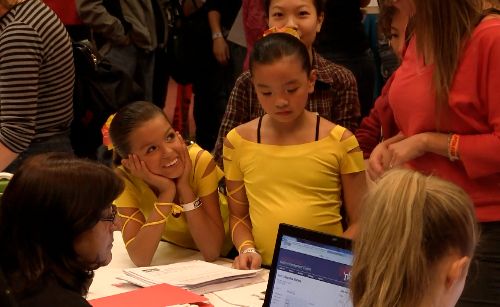 Rogers Media is putting all of its multi-platform muscle behind the launch of Canada's Got Talent, which launches on Sunday March 4 at 8 p.m. on Citytv.
The launch campaign features media and creative done in-house and spans across its print, TV, radio and digital platforms, with an additional national OOH component. Koreen Ott, director of marketing, entertainment, Rogers Media tells MiC the launch campaign is not only promoting the new talent reality show to as many Canadians as possible, it is also showing off the media co's integration packages.
"This campaign is a showcase of how Rogers Media integrates itself for a campaign," she says. "It showcases how we can reach audiences as a company."
Ott says multi-platform pushes like this from Rogers Media started in earnest with its campaign around the launch of Alcatraz earlier this year.
"We are launching campaigns which show how Rogers Media is coming together to become Canada's leading integrated media company," she says. "This campaign is different from ones we have done in the past, because everyone is working for an angle to get the most people to watch."
The primary demographic for Canada's Got Talent, a talent search reality series based on the US version, is families, says Ott, with the target being adults 25 to 54, as well as 18 to 49 year old's as its secondary audience.
Canada's Got Talent features sponsorships from companies including Tim Hortons, Nissan Canada and Rogers Communications. It premieres Sunday March 4 at 8 p.m. on Citytv, with the results show airing Monday nights at 7 p.m.