Snuggle gets cozy outdoors
The mom-targeted brand has turned OOH faces into fuzzy blankets in the brand's first time using the platform.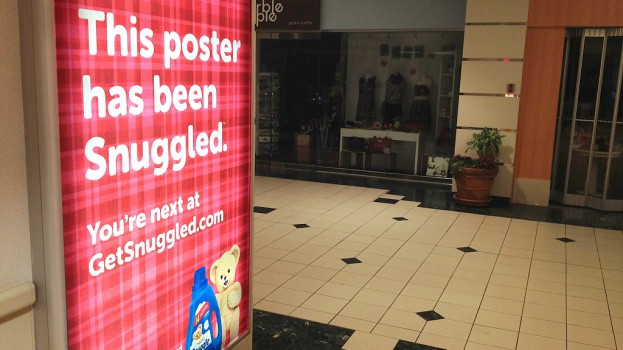 Snuggle is using OOH for the first time, and is getting pretty cozy doing it.
The brand has launched an urban mom-targeted transit hub campaign in Toronto, Montreal and Vancouver with media by PHD Canada and creative from Taxi, which features OOH ads printed on a piece of fabric treated with Snuggle fabric softener.
Scott Henderson, group account director, PHD, tells MiC the campaign is bringing a whole new meaning to the term "consumer touch point."
"The brand hasn't done outdoor before, and the category as a whole generally uses a lot of TV," he says. "OOH is new for the category and definitely new for Snuggle. It is meant to remind moms how a touch of softness can improve their day."
The campaign is running in June and July to reach moms while they are travelling with their kids who are on summer vacation, and also returns for the busy back-to-school period. Ads in the campaign direct consumers to Getsnuggled.ca, where they can find other soft things as well as coupons for the brand.