Kijiji Canada reinvents its marketing
The website has launched two different TV spots in three Canadian markets to test promotion of its buy-and-sell services and its real estate category.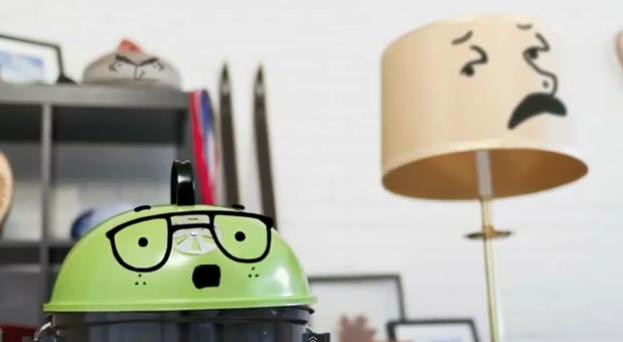 Kijiji is testing new marketing in Eastern Canada, as well as revisiting last year's creative strategy out West.
In Ontario and Quebec, the website has launched a commercial that showcases its buy-and-sell services. The spot was placed by Denneboom Media on specialty channels that include HGTV, History and the W Network, as well as on conventional channels such as CTV, Global and OMNI. Creative was developed by Cloudraker/LoveCat Studio with the introduction of chatty objects such as a lamp, barbeque and curling stone. The characters are set in an average Canadian home, with them discussing (in fear) the possibility of being sold on the site by their owner.
The website is testing the two provinces with the new creative in an effort to see how receptive Canadians are to the product imagery, Bart Molenda, head of marketing, Kijiji Canada, tells MiC. "We want to see if the buy-and-sell message pulls differently or any better than a vertical message such as real estate," he says, adding that the audience being targeted is the post-university crowd up to the age of 55.
On the opposite end of the country, Kijiji is airing a commercial that relates more to the real-estate aspect of the site than the product exchange. Last year's marketing from the site saw the arrival of Eric and Erica. The male antagonist was originally conceived in Germany by the website's sister site Ebay Classifieds and Kijiji Canada created Erica as his complement. Both spots showed the characters selling items in their house to have extra cash in their pockets.
The Canadian arm of the website didn't want to fly Eric over from Germany to create a new commercial, says Molenda, so they found his look-alike and had him move in with a now pregnant Erica. The single spot, airing on local Vancouver stations, runs through the fictional character's experience of finding a new home to rent using the website. "We'd like to promote real estate more, but we're not sure if the market is quite ready for it yet. So, we decided to promote with a test ad," he explains.
Both the Eastern and Western spots run until the end of October and are also supported by online ads, pre-roll commercials and a social media activation that will see the Kijiji Facebook page taken over by the lamp, BBQ and curling stone characters. "We're focusing on the three markets because they're still growth areas for us," adds Molenda. "We're doing the [buy and sell] commercial to see if we did something that's cheap and cheerful, sort of like our brand, would that work just as effectively as the [Eric and Erica] characters?"
Ontario and Quebec commercial:
Vancouver commercial: