Bill Roberts exiting ZoomerMedia TV
The president and CEO, a 12-year veteran at ZoomerMedia, turned VisionTV into a specialty channel reaching 10 million Canadian homes.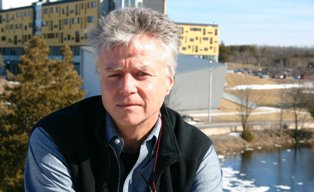 Veteran TV programmer Bill Roberts is leaving ZoomerMedia after 12 years of running VisionTV, S-VOX and most recently ZoomerMedia TV.
Roberts will exit as president and CEO on Oct. 31.
In a statement, Roberts said he looked forward to a "brief period of 'under employment' from Nov. 1, before getting back into Canadian broadcasting."
Moses Znaimer, founder of Citytv, used the acquisition of VisionTV and other assets like One: The Body, Mind & Spirit Channel from S-Vox to get back into broadcasting himself in 2012 as head of ZoomerMedia.
VisionTV, a multi-faith and multicultural channel, is seen in around 10 million Canadian households.
"For every success we had (ratings growth, financial turnaround, improved stakeholder relations, increased BDU rates) – often in the face of very long odds – I owe a debt of enormous gratitude to my talented executive team, to the dedicated employees of VisionTV, to my generous industry colleagues, and of course to our loyal viewers," Roberts said Monday.
From Playback Daily