Play Money Media, Octopus Media ink partnership
Octopus Media will represent PMM's ad network, which includes social gaming on Facebook and other sites.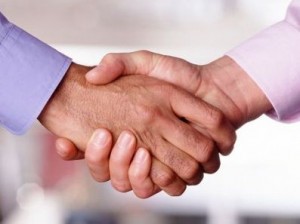 Octopus Media has announced a new representation agreement that will see it handle ad sales for Play Money Media's (PMM) social and casual gaming ad network.
Brian Wylie, EVP, Play Money Media, tells MiC that the partnership came about because the company was looking for help to expand its ad sales capacity, while Octopus Media saw it as a chance to attract new clients through ad opportunities on social gaming sites, including Facebook, which PMM has a partnership with, and more than 20,000 games.
Wylie adds that the deal will also offer PMM opportunities to deal directly with bigger name clients, such as Canada's Wonderland and the Toronto International Film Festival, which are also represented by Octopus Media.
"Play Money Media's longer-term goal is not to be specifically focused on gaming. It can be something that integrates anything to do with entertainment, including music, movies and sports," he says of the decision to partner with Octopus Media.
For advertisers,  the agreement presents opportunities to target a wide range of casual gamers, in particular women aged 25 to 54, with traditional display ads such as banners and pre-roll video. Wylie adds that advertisers can also incentivize brand engagement by rewarding consumers with in-game currency for completing tasks, such as watching videos, buying products or signing up for newsletters.