Pizza Hut marks a royal launch
The Yum! Brands QSR has brought the brand's Crown Crust Pizza to Canada.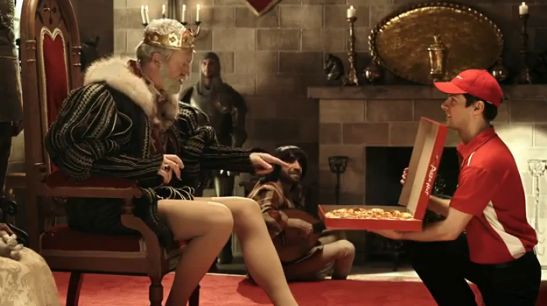 Pizza Hut Canada has brought another of its international pies to Canada, launching the Crown Crust Pizza with a multi-platform campaign that hits TV, radio and digital this week. The Crown Crust Pizza previously launched in the UK and Middle East last spring.
With media from MediaCom and creative from Grip Limited, the campaign to promote the pizza (which has a crust shaped like a crown with meatballs and cheese baked into it) plays off the royal name of the new pie, Beverley D'Cruz, marketing and product development director, Pizza Hut Canada, tells MiC.
The campaign features a king, who will be in the TV spot as well as interacting with the target audience of young at heart consumers who like to "have fun with their food" through the brand's Twitter and Facebook pages, she says.
"We are going after a young audience and chose a fun space of old medieval times and royalty for the campaign, giving it a modern edge with Twitter and social media," says D'Cruz. "The product itself is really fun and interactive, and we want to have some fun with the advertising."
While she won't discuss what other international launches the brand will be bringing to Canada this year (shrimp pizza, for instance?), D'Cruz says Pizza Hut Canada does have a year of new launches coming to the market.