Halifax Metro Transit rolls out a new campaign
The "Do it on the Bus" initiative is using transit ads and a microsite to promote its service improvements and the lifestyle benefits of using public transit.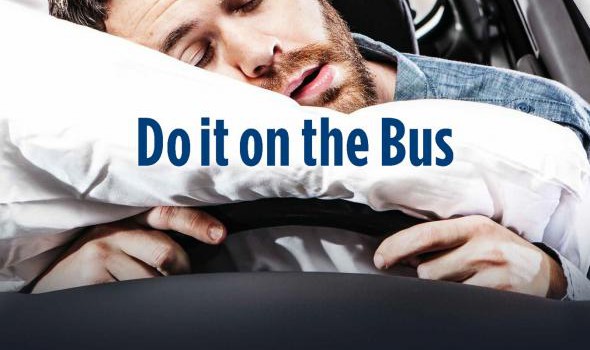 Halifax's Metro Transit is looking to get more riders on board, with a new campaign that promotes its service improvements and the various things commuters can do on the bus that they can't do while driving.
With media and creative by Ottawa-based Acart Communications, the "Do it on the Bus" campaign targets commuters aged 25 to 44. The first stage of the campaign relies heavily on OOH transit ads on buses and ferries, a microsite and social media using the Twitter hashtag #doitonthebus.
To round out the campaign, Metro Transit has a media buy on local radio stations C100 FM and 101.3 The Bounce through 30-second spots and sponsorship of its traffic updates. It's also leveraging C100 FM's on-air personalities, who will ride buses and report on people's behaviour, and run a weekly trivia contest in which callers to the Monday morning show must guess what transit riders are doing for the chance to win an iPad mini and other prizes.
Additional campaign elements include print ads in entertainment publication, the Coast and web banners, paid social media ads and mobile ads, which will roll out later in the week.
The campaign will run for 12 weeks.