Consumer confidence remains unsteady: study
The latest TNS survey shows that Canadians are feeling better about the present, but are still uneasy about the future.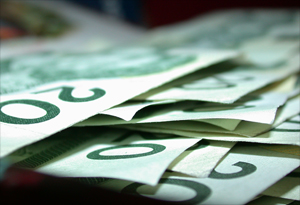 After a sharp drop in February, consumer confidence appears to be on the mend, but Canadians are still concerned about the future, suggests the latest Consumer Confidence Index from Taylor Nelson Sofres (TNS).
Consumer confidence bounced back to 96.5 from 95.5 between February and March, according to the study, which uses a base score of 100, with scores below signalling that consumers feel less confident than usual, and scores above suggesting they feel more confident.
However, the present situation index, which measures how Canadians currently feel about the economy and their finances, rose sharply to 97.3 from 93.9, showing the greatest improvement.
"The slight increase tends to be more reflective of a collective uncertainty as to what's going to happen next, as opposed to more optimistic thinking for the future," said Norman Baillie-David, SVP, TNS Canada, in a release, adding that much of this uncertainty was due in part to concerns over what the Federal government's recently tabled budget held in store for Canadians.
Indeed, the expectations index, which measures consumers' outlooks for the economy six months from now, continued its slight downward trend, falling to 101.1 from 101.8.
Meanwhile Canadians remain uninterested in making big buys. The buy index, which measures how confident consumers feel about buying big ticket items such as cars or appliances, also continued its downward trend, dipping to 91.0.
"This may be a worrying sign for the consumer durables- and home renovation-retail sectors. Spring usually tends to lift spirits, as Canadians buy new homes or spruce up their existing homes with new appliances and home renovation projects. How Canadians react to the budget with regard to their spending plans will be crucial for consumer confidence going forward," said Baillie-David.
The Consumer Confidence Index was conducted using a sample of 1,015 Canadians collected between March 11 and 14 using TNS's bi-weekly telephone omnibus service. The margin of error is plus or minus 3.1 percentage points.