TotallyHer Canada partners with UrbanMoms
The Evolve Media women's division will manage the ad inventory for the mommy site, offering advertisers branded content and sponsorship opportunities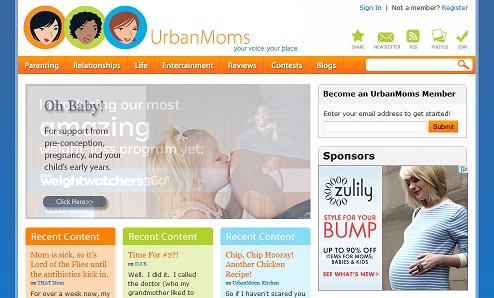 Today TotallyHer Canada, Evolve Media's women's lifestyle publishing group, announced that it's expanding its presence in Canada through a new partnership with Urbanmoms.ca that will see it exclusively manage and sell the digital ad inventory for the site.
Walder Amaya, SVP Canadian and international operations, Evolve Media, tells MiC that the focus will be on working directly with brands to create custom integrated content programs, including product testing and reviews, as well as offer sponsorship opportunities around events and content. Additionally, TotallyHer will provide traditional display ad solutions, such as banners and boxes.
Amaya says the partnership is part of Evolve Media's strategy to build up TotallyHer's portfolio of Canadian properties that will allow advertisers to directly target niche female communities, such as moms or fashion lovers. He adds that UrbanMoms was a good match for TotallyHer because it strengthens TotallyHer's reach with moms aged 18 to 44, and because UrbanMoms is open to working directly with brands to create custom content that adds value for its user base.
He says UrbanMoms is an ideal fit for CPG and automotive brands, as well as financial services and fashion brands.
UrbanMoms currently reaches 43,000 unique monthly visitors, according to the most recent comScore numbers.