AdCentricity partners with Impact Mobile
The two companies are pooling their resources to bolster their location-based ad offerings.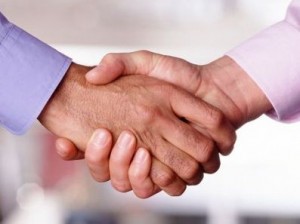 Toronto-based companies AdCentricity and Impact Mobile recently announced a partnership to pool their resources to bolster AdCentricity's CSC Shopper Connect platform, an ad solution that leverages location-based media such as digital OOH and mobile to drive consumer engagement.
Toronto-based AdCentricity brings to the table its existing national network of digital OOH screens and mobile offerings, and will look to combine it with Impact Mobile's Jump TXT platform, which provides SMS-based advertising and analytics tools that measure campaigns in real time.
Stephanie Mole, director of business development, AdCentricity, tells MiC that the partnership is part of AdCentricity's strategy to strengthen its overall mobile and location-based ad solutions and more effectively target and engage shoppers.
Together, AdCentricity and Impact Mobile will offer advertisers a mix of digital OOH, in-store, and mobile app and SMS-based opportunities.
Mole says the combined offering is effective tool for clients because it will allow them to reach and engage consumers with relevant messages, content and offers both in and around the purchase environment.