Ottawa Animation Festival revives its inner child
The festival, which runs from Sept. 18 to 22, is leveraging OOH and print ads in Ottawa to attract more local visitors.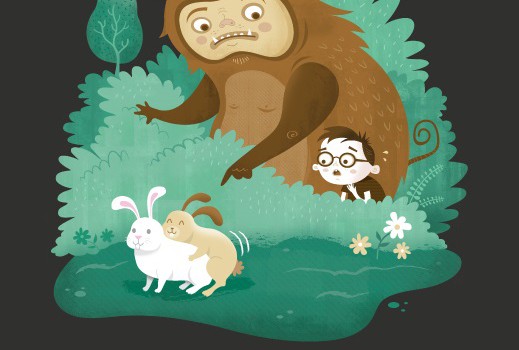 The Ottawa International Animation Festival is looking to help potential festival-goers reconnect with their inner child with its latest promotional campaign.
Ottawa-based agency McMillan assisted the festival in planning its media strategy, and also provided the campaign creative. Targeting adults above the age of 18 as well as families, the campaign relies on wild postings and transit ads in Ottawa and print ads in the Ottawa Citizen, and is supported by social media outreach and appearances at other events and festivals in the city.
The OOH creative features cartoon children accompanied by monster companions, along the with taglines like "Get in touch with your inner child, and show it where babies come from" and "Get in touch with your inner child, and let it talk to strangers."
Kelly Neall, managing director, Ottawa International Animation Festival, tells MiC that traditionally most of the festival's audience has come from outside of Ottawa through events like Hot Docs and TIFF, but that the festival wanted to put more emphasis on attracting local visitors with this year's campaign.
She says that the festival relies on a broader media buy because the Ottawa market lacks magazines like Toronto's Now and The Grid, which would help it target a more alternative or niche, artistic audience.
Neall adds that the festival is also considering rolling out video spots on YouTube later on in the campaign, which it has never done before.
The campaign is beginning to roll out and will hit full stride in August, running up until the end of the festival.
The Ottawa International Animation Festival runs from Sept. 18 to 22.