Stingray Digital inks deal with Universal Music Group
The company's EVP, Eric Albert, talks to MiC about ad opportunities and growth plans for Canada.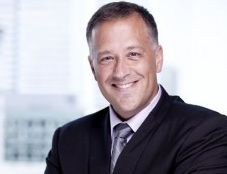 Stingray Digital, a Montreal-based multi-platform music service provider has announced it has signed a content agreement with Universal Music Group.
The deal grants Stingray access to Universal's library of music videos and concert videos from artists like Lady Gaga, Kanye West and Jay Z, allowing the company to offer the content across its Galaxie radio and music video services, as well as its ConcertTV VOD service, all of which are available online, on mobile and on TV.
Eric Albert, EVP, Stingray Digital, tells MiC that the deal is an extension of an agreement with Universal Music Group Canada, which was inked in 2010 and at the time only included music video content. He says the new agreement is part of Stingray's aggressive international growth strategy, noting that the company currently has a presence in about 60 countries and requires a deeper library if it is to expand its reach in these and other markets in Europe, the Middle East, Africa and Latin America.
He adds that Stingray's focus in Canada, where most cable providers already offer its services through digital cable, IPTV or TV-Everywhere platforms, will be on rolling out new services to help continue its growth.
While its ConcertTV service is ad free, Stingray offers ad and sponsorship opportunities on its music video service, including 10- and 30-second spots and sponsorships around specific playlists. Albert also notes that Stingray is in discussions with potential sponsors to fund content production.
He says that Stingray's services tend to appeal to adults in their 40s, given that younger adults tend to turn to YouTube for their music content.
According to Albert, Stingray's services are available in about 10 million homes in Canada.