Ford Lincoln buys the top: Media Monitors
Ford Lincoln bought the most radio airtime in Toronto and Montreal for the week of Sept. 23 to 29, according to the latest Media Monitors report.
The car co moved up one spot from #2 for the week, with Global TV making a bigger jump from #13 to land behind it at #2. Pizza Pizza stayed put at #3, Porter Airlines made a big jump from #34 to #4 and Esso entered the list at #5 to round out the top five for the week in Toronto.
In Montreal it was Visa jumping from #6 to land in the #2 spot. Bell TV was behind  it at #3, Porter Airlines moved from #14 to #4 and HBO Canada entered the list in the #5 spot for the week.
Toronto:
By brand
By category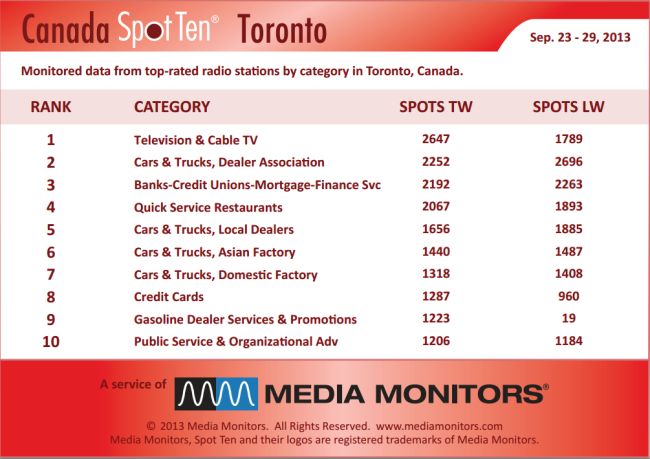 Montreal:
By brand: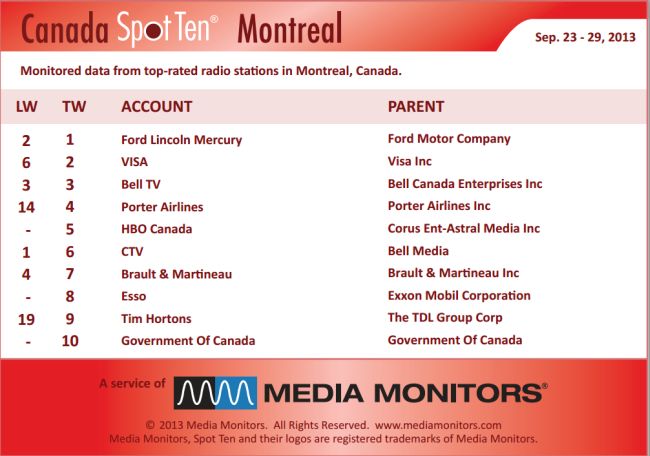 By category:
Tags: Ford Lincoln, media monitors, Montreal, Toronto