Ford Lincoln buys the top: Media Monitors
Ford Lincoln bought the most airtime in Toronto for the week of Feb. 3 to 9, according to the latest Media Monitors report.
The car co takes the top spot for the fourth report in a row, with TurboTax remaining in the second spot in the city. The rest of the top five are newcomers to the list, with ING Direct joining at #3, the Conservative Party of Canada at #4 and Belairdirect at #5.
Montreal's top radio ad buyer for the period was Bell Bundle. The Movie Network joins in #2, CTV makes a big jump from #59 to #3, The Association Maritime du Quebec moves up from #31 to #4 and Éduc'alcool jumps to #5.
Toronto:
By brand
By category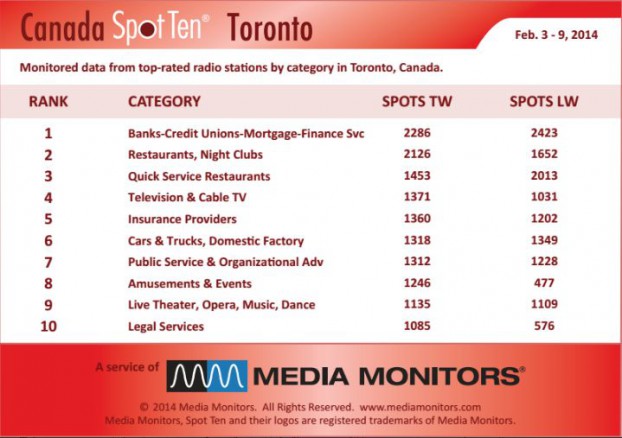 Montreal:
By brand
By category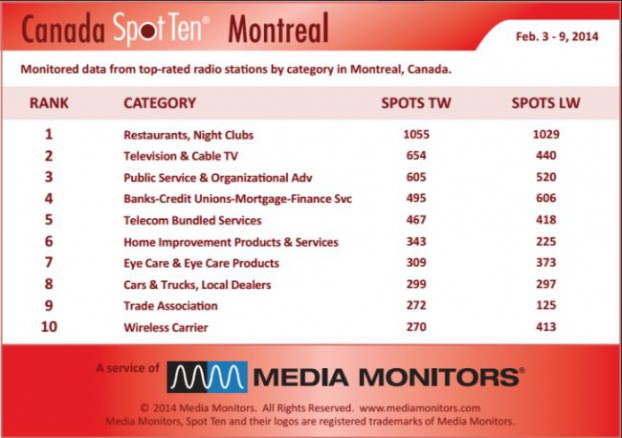 Tags: Bell Bundle, Ford Lincoln, media monitors, Montreal, Toronto