Performance Content Group to appear at Festival of Media's first Emerge program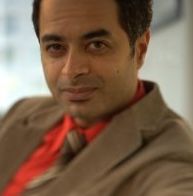 Performance Content Group has been chosen to participate in the first Emerge program at the upcoming Festival of Media Global, happening from April 6 to 8 in Rome.
The audience intelligence and content analytics firm was chosen as part of the program, which is made up of a list of the most interesting and innovative technology businesses in the world, according to a release.
Michael Girgis, president of Performance Content Group, tells MiC that his company will be presenting a case study of the recent work it has done with Starcom MediaVest Group, Mondelez and AOL for the TTC called TConnect, which is bringing free Wi-Fi and content to stations in Toronto.
The Festival of Media Global is happening from April 6 to 8 in Rome at the Rome Cavalieri.
Tags: Emerge, Festival of Media, Michael Girgis, Performance Content Group