Media owner ad revenue to grow by 6% in 2014: Magna
Canada's forecast has been upgraded, with ad revenue now expected to grow by 4.1%.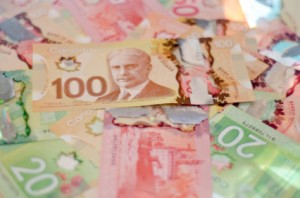 Magna Global has released an updated media owner ad revenue report, saying it expects global ad revenue to grow by 6% this year.
That percentage is steady with the last report from the company, stronger economic growth (+3.6% in real GDP growth compared to 3.0% last year, according to the April IMF forecasts) and events like the Winter Olympics and FIFA World Cup combining to create the strongest year-over-year ad growth since 2010 when it reached 8.4%.
Canada is expected to experience ad revenue growth of 4.1% for 2014 against 2013 numbers. The forecast for Canada along with the US, UK and Brazil have all been slightly upgraded since the last Magna Global report was released in December. The other six top 10 global markets (China, Russia, Germany, France, Australia and Japan) have all had their forecasts downgraded slightly due to continuing fragility in the Euro Zone, issues with the Australian economy and a new consumption tax that has gone into effect in Japan.
Digital is continuing to grow by double digits on a global scale, with expectations it will reach $120 billion in 2014, a boost of $20 billion over last year. The majority of growth will come from social media formats, search and video, according to the report. Non-social, non-video formats like banner ads are stagnant globally and experiencing a deep decline in many markets. Programmatic buying for display, social and video campaigns will reach $18.4 billion this year and is expected to grow to $37.5 billion by 2017.
Mobile is expected to grow by $10 billion in 2014 to reach $27 billion globally.
Print has struggled against digital and TV, with global ad revenue share down to 22% at the end of 2013, a drop from 42% 10 years ago. Newspaper and magazine-based ad spend is expected to decrease by between 3 and 5% in 2014, according to the report.
Radio and OOH now each have about a 7% share of the global ad spend pool. Growth for radio is expected to come in at 2% for 2014 and OOH is anticipated to grow by 4%.
The next report from Magna Global will be released in December.