Health Media Today acquired by VerticalScope
New services for users will be added to the site, which has been folded into Vertical's suite of more than 400 URLs.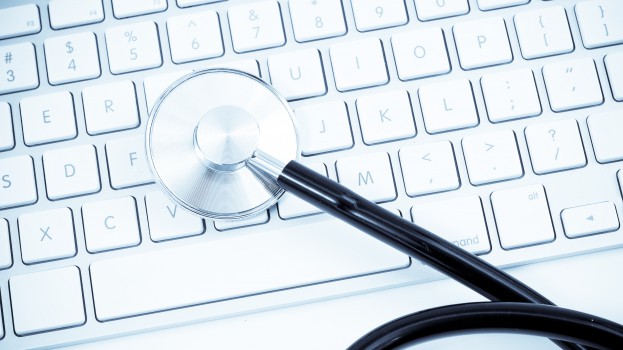 VerticalScope, a Toronto-based developer of websites and online communities, has acquired the Health Media Today family of websites.
The main Health Media Today site features aggregated stories, interviews and sponsored content on a full spectrum of health issues. The big draw, however, is its network of directory websites that serve as a resource for finding a doctor in each province, something inspired by the difficulty Nigel Da Costa, co-founder of Health Media Today, had finding a family physician himself.
"One of the biggest things that really became valuable was that, for a while, [the sites] were the only place in Canada that you could find a doctor that was accepting new patients," he tells MiC. "The Ontario government maintained one for a while before it became too much work. It made us really valuable because, if you've ever looked for a doctor, you know it's really hard."
While Health Media's two current content creators, Da Costa and partner Chris Bannister, will continue to contribute to the site going forward, they will move on to other digital projects after having overseen the transition to VerticalScope.
"Part of my job was to pass them on to our advertisers, but they have their own playbook on how they take sites like ours and increase their traffic and monetize them," Da Costa says. "They're going to keep the sites the same, but grow them."
"The Health Media Today websites have been tremendously successful in the past so we don't want changes for the sake of change," Rajan Chopra, director of health and former acquisitions specialist at VerticalScope, said in an email to MiC. "However, we will enhance the user experience as we go along and introduce new services to users and professionals further down the road."
Da Costa says Health Media Today has 700,000 unique visitors every month. The audience is primarily female adults in the "sandwich" segment – those who have children but may also be caring for elderly parents.
"They will keep that target," Da Costa says. "But I think what attracted them most was our mass volume."
Chopra says that the site will have opportunities for health-focused brands to tap into that large audience through the sites' display ads and sponsored content, but also to target specific segments of that audience based on the diseases and conditions they are looking for information on.
VerticalScope manages over 400 websites, ranging from retail portals to news sites to online communities organized within consumer-driven categories ranging from automotive and power sports to pets and technology. In addition to developing websites from scratch, a large part of VerticalScope's network is obtained through acquiring sites with pre-existing communities and audiences. In addition to Health Media Today, the company has also recently acquired RateMDs and mom-focused site Mothering.com as the company expands its reach in the health vertical.
"We are currently considering expanding our reach to other types of medical professionals, such as chiropractors, physical therapists and nurses," Chopra says. "We are in the process of developing self-service marketing options for our large user base of doctors and other medical professionals to allow them to grow their practices and attract new patients."
Image courtesy Shutterstock