FYI: Shows and a launch date are out for the new channel
Shaw Media aims to target a younger female demo with the rebranded channel, with programming including shows like Epic Meal Empire.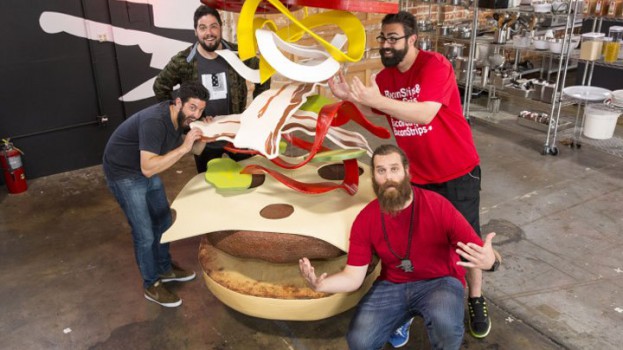 Shaw Media has given a launch date to FYI, its previously-announced rebranding of Twist, as well as a fleshed-out programming schedule for the new lifestyle specialty channel.
Following the example of the American network launched in July, FYI will begin airing on Sept. 1, maintaining Twist's focus on lifestyle television while going after a younger female audience.
"We are looking to continue to build expertise with the female demo," Barbara Williams, SVP of content for Shaw Media, told MiC during June upfronts. "It is a younger, more personalized take on design, food, lifestyle, fashion and wellness. Twist wasn't one of our bigger channels and we think with this branding opportunity, and the hundreds of hours of new content that will come with it, that we can grow the audience."
Leading the new reality-focused programming lineup is Epic Meal Empire. A televised spin-off of the viral Canadian comedy cooking web show Epic Meal Time, Harley Morenstein and his team infuse meals with over-indulgent amounts of whiskey, bacon and baked goods. Other food programs include The Feed, featuring Top Chef judge Gail Simmons, celebrity chef Marcus Samuelsson and food blogger Max Silvestri in a road show examining the latest food trends across North America.
In the style category, B.O.R.N. to Style follows a boutique shop in Harlem that specializes in giving its customers style makeovers through blunt interviews and close examinations of their existing wardrobe. In home design, the network will feature vintage interior decorating from Shasta Smith in Red Hot Design and innovative design for places under 300 square feet in Tiny House Nation.
The network will be available as a free preview through Rogers for the entire month of September.