Spotted! Renova builds a paper garden
The coloured toilet paper brand took to the streets during Toronto's Nuit Blanche, turning 15,000 rolls of its product into a life-sized topiary garden at Nathan Phillips Square.
Can you spare a square? Colured toilet paper company Renova had plenty to go around Saturday night, creating a life-sized topiary garden using 15,000 rolls of its products, which include coloured toilet paper, paper towels and napkins, for Toronto's Nuit Blanche.
The Nathan Phillips Square-based installation, called Garden of Renova, was designed by Luigi Ferrara, dean of the Centre for Arts and Design at George Brown College and Wunderkind. It included muses and a "fountain" all made from the company's coloured toilet paper.
Wahn Yoon, president of Wunderkind, says the brand wanted to get consumers involved with the brand in a tactile and interactive way. He explains that Renova is focused on the mass market, but zeroes-in on people with above average taste, income and creativity.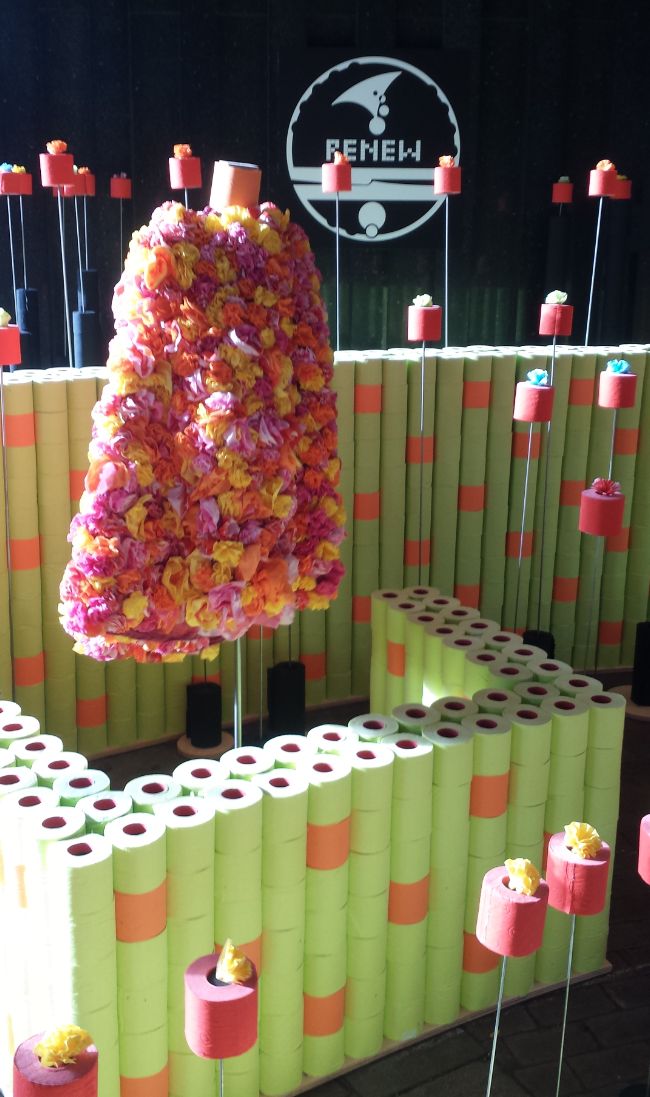 "When it comes to bathroom tissue, these audiences are a little of the ordinary and everyday," he says. "Renova speaks to people who want to add a little colour into their lives, much like Nuit Blanche is a great way to inject a little excitement into the year."
Renova ambassadors were also on hand to distribute samples of the product to visitors as they entered the activation on Saturday night.
Last year, an Ipsos Reid poll said Scotiabank Nuit Blanche had over one million visitors, 190,000 of which came from outside the GTA for the event, with a primary audience between the ages of 18 and 34.