Corus' John Cassaday: Not so fast, TV isn't dying
The media co's president, who is preparing to retire, says viewership is growing.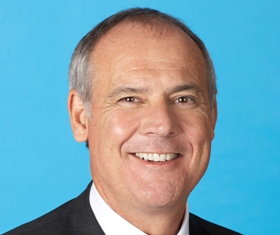 Corus Entertainment topper John Cassaday is set to retire, but not because, as naysayers say of the medium, TV is dying.
Not so fast, Cassaday told analysts Tuesday morning after the release of his company's first quarter results.
Ahead of handing the president and CEO batons at Corus to COO Doug Murphy on March 30, 2015, Cassaday said TV remains very much alive as viewership continues to grow.
"According to Numeris, television viewing is not decreasing. On the contrary, overall viewership is growing, up 3% across the sector, underscoring the continuing influence and impact of television in our lives," Cassaday said.
Corus, which reported a steep fall in first quarter shareholders income, despite higher overall revenues, still faces a weak advertising market and Canadians shifting to mobile and internet platforms to view and hear content.
The fall in the shareholder income line was due to a remeasurement of fair value of Corus' 50% interest in Teletoon and other one-time items.
At the same time, specialty advertising revenues rose 1%, and subscriber revenues increased 8% during the first quarter, gains that offset a steep 14% fall in merchandising, distribution and other revenues.
Overall revenue at Corus for the three months to Nov. 30, 2014 came to $227.1 million, just up from a year-earlier $226 million.
Total ad revenue was $121 million, down from $123.3 million in overall ad revenue in 2013. Despite a fall in the number of customers for Corus' Movie Central pay TV network, overall subscriber fee revenue was $85.4 million, up from $79.1 million in the latest quarter.
Copied from Playback Daily