How TV5′s Unis is faring one year in
The French-language channel is promoting itself ahead of a new slate of programming hitting airwaves this fall.
Last fall TV5 Québec Canada launched Unis, a French-language channel aimed at targeting francophones across the country.
Available as part of digital TV subscriptions for cable companies with over 20,000 subscribers, the channel is now in over 10 million homes across Canada. Dominique Cornellier, director of communications and marketing, says the company doesn't disclose ratings, but adds the first year has performed better than expected.
The channel has seen the most success in Quebec, with other pockets of high viewership in Atlantic Canada.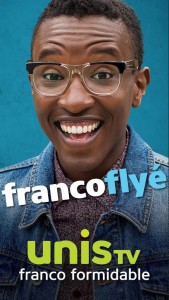 Programming spend has been increased for the channel's second year, jumping from $7 million in the first year to $8.5 million for the 2015/16 season. That spend supports the 85% of programming that is Canadian content on Unis, says Cornellier.
Shows on Unis aim to target adults 25 to 54. New for the second year of Unis are shows including Fou des Oiseau, which explores bird-watching in the country, Chalets de L'Alberta about French Canadians who have settled in the province and Au Coeur du Yukon, following people living off the beaten track.
Unis' slate of returning shows include the quiz show Pense Vite!, Couleurs Locales, which discusses French issues happening across Canada and Vu de L'Interieur, where host Sophie Bérubé takes viewers on a tour of homes in Toronto, Montreal and Vancouver.
In addition to putting additional money behind its programming for its second year, Unis is also promoting the channel with its largest-ever media campaign. The campaign's tagline, "Franco Formidable," focuses on the personalities behind its shows.
The goal of the campaign is to reinforce the TV brand's presence to potential viewers, both in Quebec and across Canada.
Media and creative for the campaign was done in-house, and placement for the OOH ads was chosen based on proximity to French communities, such as French-language schools, says Cornellier. The campaign is live in cities including Halifax, Ottawa, Montreal, Toronto and Vancouver for the next eight weeks.