Cineplex revenue up in third quarter
The company's media division was also up for the quarter, led by higher showtime advertising sales.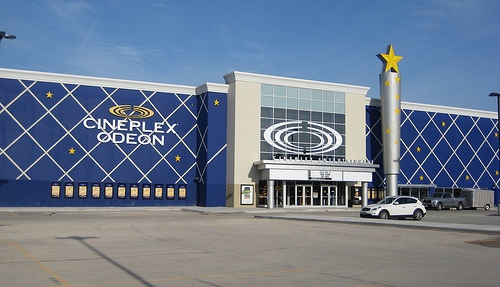 Revenue at Cineplex was up for the third quarter of 2015, moving from $299 million last year to $328.2 million for the period ending Sept. 30 this year.
Net income for the company was also up, moving from $18 million in 2014 to $21.4 million for the quarter this year.
Attendance was up for the quarter, moving from 18 million in 2014 to 19.4 million for the third quarter in 2015. Due to that jump, box office revenue was also up, moving from $162.6 million in 2014 to $172.6 million this year. Both the attendance and box office numbers set third quarter records for the company.
Total media revenues at the company increased $2.3 million or 7.2% for the third quarter 2015 versus the same period in 2014. That increase came from revenue gains at Cineplex Media of $2.6 million or 11.4%, which offset a decrease at Cineplex Digital Media of $300,000 or 2.7% for the quarter. Those losses were blamed on lower project revenues for the quarter, and were partially offset by gains at TimsTV and the Oxford shopping mall networks.
Gains at Cineplex Media were due to robust showtime movie sales, led by automotive, wireless and technology clients, said Ellis Jacob, president and CEO at Cineplex on a conference call. 
Jacob said the company is looking forward to a strong fourth quarter, with blockbuster movies like Star Wars: The Force Awakens bringing people to theatres in December. (He closed the call with: "May the force be with you.")
Speaking about Cineplex's investment in WorldGaming (WG) this September, CFO Gord Nelson said the company plans to take its tournament model global after testing it with Canadian audiences.
"We have seen an explosion in this market and wanted to get in there early," he says. "There is a lot of noise out there about eSports events. The growth in viewership around eSports is why we wanted to get into the space. We staked our claim early and want to take advantage of this growing market."