Maclean's launches refreshed app
The political weekly has redesigned its app to keep readers up-to-date with local, national and global events, with audio and video sections as well.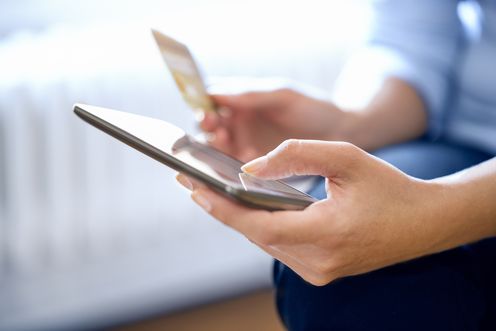 Maclean's has launched the redesign of its weekly news magazine app. The refreshed app is no longer a mirror image of the Rogers Media paper product but has a live, regularly-updated presence of its own.
The app, which is being promoted with the tagline, "The day's top issues now at your fingertips" supplements the content available in the publication while also providing expert analyses, commentary and stories. Content on the app and online also includes an extension of the magazine's print work. For instance, Paul Wells who writes a weekly column in the magazine writes additional columns that are only accessible online.
The redesigned app will have content that includes three curated sections. These include Maclean's Voices, which packages columnist's writing, Essential Reads, a collection of the best stories from the magazine and Maclean's Video, a curated collection of video and audio stories from within and outside Canada.
Mark Stevenson, editor of Maclean's, says the app design was required to properly leverage the content the publication puts out on its website. "There was so much good material that was going online and since digital is still an important platform for us, we thought, 'What if we harness the app so people can engage with the content everyday?'"
The publication looked at similar products in the U.S. market like the Atlantic, which has an app that refreshed content on regular basis, and as Stevenson says, "plays a little more in the world we live in."
In addition to more content, readers on the app will also be able to access more visual content with the publisher adding graphics content to its story bank. Maclean's magazine's online presence already explores different kinds of content formats and styles with an increased play in video content, as well as more Q&As for a feel that is different from the physical magazine. 

There is no new team in place to provide this content but the publication's current team has been rearranged to create multi-platform content.
With the new app, the company is not moving away from print, which Stevenson says, has a healthy and steady readership but rather embracing other channels of communication as readership patterns change.
"I wouldn't say that huge numbers of our print base are clamouring to get us on digital," admits Stevenson, citing himself an example of changing reading behaviour. "I real print, I read 3,000-word stories on my phone, I'm online. The modern mag consumer wants it every way you can give it to them."
According to data from measurement body, Vividata's Q2 report, Maclean's has an unduplicated combined print and digital average issue audience of 2.3 million, with an average issue audience of 1.7 million for its print product and 872,000 for its digital audience.
Image courtesy of Shutterstock