Charting the evolution of Canadian news consumption
Ken Goldstein's Communications Management looks at Statistics Canada data to see how Canadian consumption of news has evolved historically.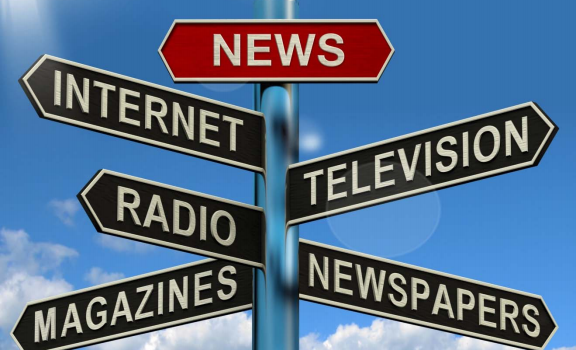 How do Canadians find their news? How did they discover news three decades ago? And how will those changes influence the future of media as we shuffle along in the age of content explosion? These questions are at the heart of a white paper put out by Ken Goldstein of Winnipeg-based media consultancy Communications Management.
Goldstein has put out an update to a 2015 report published in August, in which he argued that by 2025, there will be few, if any print newspapers left in Canada. His thesis appeared to be immediately supported by the sudden cessation of La Presse's Monday to Friday print edition.
In the updated version of the report, which includes a vast new subset of data gleaned from Statistics Canada, Goldstein argues less so that newspapers will be dead but wonders if recent changes to publishing models in Canada are enough.
The report now includes comparative data over three periods: 1978, 2003 and 2013. It showed that internet news consumption is, unsurprisingly, growing (rising from 30% to 58% between 2003 and 2013), television news consumption dominates but has dropped over 10% from 2003 to 2013 and print newspaper consumption declined just under 20% during the same period.
The report did not specify internet newspaper consumption verses overall news consumption.
This year, several legacy publications have demonstrated major shifts in strategy to accommodate changing reader habits. This fall the Toronto Star invested heavily in Star Touch, its tablet edition that was modelled on LaPresse+, the Quebec paper's version, while the Globe beefed up its print ROB product and maintains its metered paywall strategy for digital. Postmedia has spent this year churning out a nation-wide re-branding that emphasizes the local news nature of its market-specific publications while keeping the onus of national and international coverage within the ambit of the National Post.
However, with new data in hand, Goldstein believes that these changes are not enough to meet the evolving nature of news consumption across all mediums, not just print. The nature of traditional journalism itself is under threat, he argues in the paper. "Trends in economics and technology threaten the future of printed daily newspapers and local broadcast television, which in turn, raise serious questions about the economic underpinning for journalism in the future."
Goldstein turns to 1978 data that showed that fewer young Canadians were consuming newspapers and that they were spending less time with their papers than their parents' generation… He notes that in 1978 Canadians under 30 had not experienced a pre-TV era and did not have the same attachment to newspapers that their parents did. Similarly today's digitally-native younger millennials do not have the same historical relationship with television. Using that as an example, he points to the question if young people will move away from traditional news in a post-TV era in the same way their parents reconsidered traditional newspapers.
"There was this argument in the late 1960s that those young people who become parents would want houses, mortgages, a station wagon and all that and they would start reading the newspapers as well. But if you look at the overall decline for newspaper circulation you can see that, no, they didn't to the same extent."
In 2013 television was still the most-accessed news medium overall at 74.8%. The internet came in second with 58.2% and newspapers were close behind at 49.1%. However, looking at that info by demo, it becomes clear that both television and newspapers have an ageing audience with both mediums seeing the most consumption in the demos 45 years and older.
But Goldstein points to research that indicates young people's interest in news itself is strong, it's just that they consume it in a wholesale different manner than past generations, finding it via social media and consuming in it in "snack-size" bites.
Goldstein's chart by markets is also interesting because it shows that one of the youngest markets – Calgary – has the lowest newspaper consumption in the country. However, it has the highest internet consumption across Canada: 70% of the population consumes news on the internet while 40% turn to newspapers. 
Geographically, television has its highest rate of consumption in Quebec, newspapers have the highest rate of consumption in British Columbia, radio rules the airwaves in Atlantic Canada more than anywhere else and the internet is most-loved in Alberta.
The data is based on a sample size of 27, 695 Canadians and allowed Goldstein to break down data by various categories: demos, home language (English, French, other) and population of area of residence, for example.