What Stuart Garvie has learned one year in at Bell Media
The media co's president of sales on moving dollars back to TV, outcome-based research and where industry solutions are needed.
While he attended the upfronts for years as an agency executive, this year marked the first time Stuart Garvie, president at Bell Media Sales, presented from the media company side. His upfronts debut also marked the one-year anniversary of his new role at the broadcaster. MiC recently sat down with Garvie to get his take on the first year at Bell Media, as well as the TV and media landscape overall.
What are some of the things you have learned one year into your role at Bell Media?
It's been fun looking at it from this side of the fence, how different agencies approach things. I think there is still a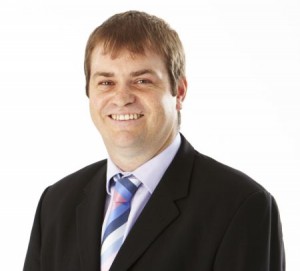 big challenge in the way people plan media. As we said at the upfront, TV is far from dead, it's alive and kicking. But it is taking a while for the revenue that flowed out of TV to come back. Every metric that you look at shows that TV delivers audiences when its compared with other channels. That's an interesting challenge.
Why do you think TV dollars were leaving?
There is an element of the new being better than the old, and I'm not sure that's backed up by facts. I think people have gone into the new, trying to be ahead of everyone and I think there is a fear of missing out on the new thing. Whereas the model to start with wasn't broken, but the money was still coming out of TV. Some big advertisers are starting to shift money back towards TV.
Did you see that as well on the agency side? That people were chasing shiny new things?
It's harsh to say that there has been a shift without looking at the numbers. The way that digital companies dress up numbers makes it really enticing. If you have three million views on YouTube that makes it sound really good. But the average TV campaign in Canada does 70 times the size. The digital channels do great stuff, but there is a scale rebalance that we need to look at. If you look around the world the TV market is up, the upfront market in the U.S. is up, and all of their TV planning has been up. In virtually every country in the world TV revenue is up apart from Canada. That suggests to me that there might be a bit of a lag, because the viewing habits and behaviour of Canadians is no different.
How is TV revenue this year at Bell Media?
It's challenged. I wouldn't say it is that far down. We are still hoping to hit plan. But it's challenging.
Any other reasons for the challenges?
There's a thirst for a low CPM, which I think is sometimes confusing because you see a big move to specialty TV. That's fine, but if you look at reach and impact programs, they are still in conventional. If you looked at digital CPMs versus TV CPMs, TV is cheaper. Trying to be as cost-effective as possible is hurting effectiveness overall in my mind.
Can you share more details about some of the research tools that you talked about at the upfront?
We have been going to market with information on some investment studies and outcome-based studies. We now firmly believe that we should be looking at the outcome of the advertising rather than just the media metrics of the campaigns. We have been talking to clients about joint funding, the trouble is that it takes quite a while because they are typically big studies.
How did the deal with Videology come together?
We have been talking with them for awhile about developing the technological base of our business. We are working with them in the area of advanced audiences. The industry has been talking a lot about addressable TV and I think what they are actually talking about is advanced audiences, which have been available for awhile, but technology and data allows you to get to them easier. Most TV campaigns are bought on adults 25 to 54 or women. That's quite broad. If you can better target using advanced TV that's perfect. We are working with Videology to look at how we connect those things with our inventory, across linear, VOD, OOH. We need to have a distinction between addressable and advanced TV and dynamically inserted ads, which has structural issues in Canada.
There are a certain number of BDUs. You could dynamically insert ads in one, should their priorities align with the media company, but then there is a different technology to serve for each company. And you have to work to make the jigsaw puzzle come together.
Do you see there being a time where there is one industry-wide solution?
Potentially. Maybe. I think in terms of linear it would be a smaller part of the whole ecosystem, and will be more accretive to TV advertising substitution. I think there is still an absolute role for mass campaigns, and you don't want to dilute what the medium is good at. I think if you add in some data-enabled segmentation then that becomes really powerful. But I think dynamically inserted ads on linear TV is still a time away.
But you have introduced dynamically inserted ads in VOD?
Yes, that will be available in September.
What has the appetite been like for that?
Everyone wants to have a go at it.
That seems to have been a long time coming in Canada, does that come down to the technology?
It's a technology issue. And having to align the technology. If you're looking at programmatic video, we are getting there online, that's where dynamically inserted ads will come to TV first. But it takes awhile for the technology to get there.
On the set-top box side, do you think that would work better as an industry-wide offering?
As a director at Numeris, yes, but it has to be part of an industry currency. For me it has to sit with Numeris, and that's being worked out with the CRTC working group.
This interview has been edited and condensed for publication.