Broadcasters see media risks with proposed food ad changes
The Canadian Association of Broadcasters warns that Health Canada's proposal could take millions away from broadcasters and slow Canadian content creation.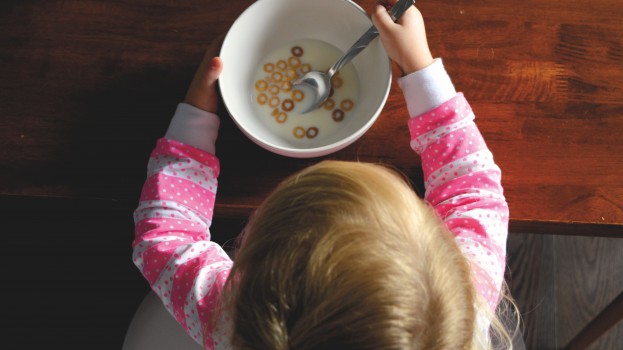 As Health Canada considers restricting the marketing of certain products to youth, broadcasters and other industry groups have offered warnings that such a move could have dire effects on the Canadian media sector.
In its submissions to Health Canada's public consultation on restricting food marketing to Canadians under age 17, the Canadian Association of Broadcasters (CAB) warned about the challenges of implementing new restrictions and the damage they could cause to the publishing, broadcasting and online media sectors.
The feds' consultation proposal sets out two potential thresholds for what would be considered unhealthy food: foods with more than 5% of the recommended daily value of saturated fat, sugar or sodium (including frosted wheat cereal, fries, granola bars and calorie-reduced cheese); or foods with more than 15% (including soda, cookies, juice, sweet cereals, cheese and bagels.)
It would also ban advertising of such products during prescribed hours on TV, covering ads aired from 6 a.m. to 9 a.m. and 3 p.m. to 9 p.m. on weekdays, and from 6 a.m. to 9 p.m. on weekends. Online, restrictions would apply to marketing on "websites, platforms and apps that are popular with children, even when these digital channels are intended for adults as well."
Major broadcasters submitted together as the Canadian Association of Broadcasters (CAB), saying the proposal would lead to a potential annual loss of $169 million in ad revenue for private broadcasters. CAB said this loss would hamper their creation of local content, including children's programming, which would only lead to more viewing of foreign content online.
Rather than blocking off certain time slots for advertisers, the broadcasters said Health Canada should make use of the CRTC's target audience categorizations and ban ads for unhealthy food on programs targeted to children under 12. (The CAB opposed a ban for kids older than 12, but would recommend using the CRTC categorizations even if Health Canada proceeds with its under-17 policy, as there is also a "teenager" category.)
CAB says this method would "provide consistent accountability through the existing CRTC reporting structure, make it easier to integrate with existing advertising regulations and establish an accurate and tested measurement tool."
The Association of Canadian Advertisers (ACA) and the Interactive Advertising Bureau of Canada (IAB) also offered submissions that warn of major negative effects for Canadian media, saying not only could current definitions limit all food advertising online, but the proposed ban does nothing to block ads from outside Canada reaching youth. The groups fear ad dollars from international advertisers would leave the market altogether, leaving a multimillion-dollar hole in the economy. (There's more to come on the ACA and IAB's submissions in MiC on Monday.)
A Health Canada spokesperson said it has engaged industry at various points and would consult stakeholders again when draft regulations are published in 2018.
"As regulations are developed over the coming year, there will be opportunities to discuss technical issues around implementation," the spokesperson said.
The public consultation, which launched in June, is part of the Liberal government's Healthy Eating Strategy, which will include an updated Canada Food Guide as a response to rising obesity rates, heart disease and diabetes.
Health Canada will compile the results of the consultation into a "What We Heard" report to be published in November.
Photo by Providence Doucet on Unsplash