Canadian Tire plays house
The retail co launched a video resource site endorsing Canadian Tire products, and aims to help consumers become handier in their home.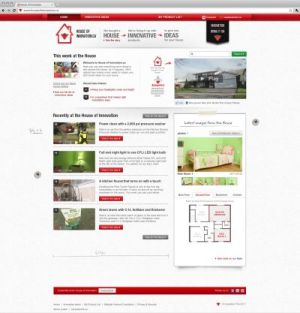 According to a survey commissioned by Canadian Tire, close to a third of Canadians consider themselves to be aspiring "Do-it-Yourselfers" – a statistic the retail brand is cashing in on with its new home renovation website, Houseofinnovation.ca.
The frequently updated video web page created by Taxi's Toronto office is an effort by Canadian Tire to further build on its "Bring it On" strategy, Sara Heller, strategic marketing manager, Canadian Tire tells MiC.
Looking to reach a target audience of young home-owners, the campaign revolves around a Toronto home purchased by the brand and its anonymous inhabitants, documenting them as they check off a to-do list of household improvements using Canadian Tire products. From power cleaning a van to creating a more energy-efficient home, consumers receive tips on how to fix up their home.
Consumers are encouraged to leave suggestions, providing a resource for more video ideas, says Heller.
"It's just one more way to connect with our customers and give [them] what they want," she says. "It's all about helping Canadians prepare best for everyday life in Canada."
House of Innovation will primarily be promoted online, through banner ads on sites including YouTube, MSN.ca and YourHome.ca as well as on the Yahoo, BV! Media and AOL networks. Another element of the media buy, carried out by MediaCom, includes a four-page insertion into Canadian Tire flyers. The brand also plans to promote the site on its Facebook and Twitter pages.
"This is an online property, so that's where we are really concentrating," says Heller. "Our buy is online, but [consumers] read our flyer every week so it helps to leverage our current touch-points."
With no end date in sight, the brand plans to sell the house once it is complete and donate the proceeds to its charity, Jumpstart.