Courvoisier curates collections
The Fortune Brand cognac reaches out to the arts community with a program that showcases artists' work in an OOH campaign.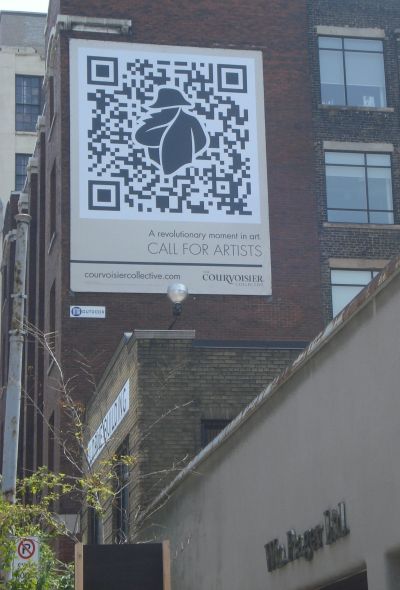 What does a distinguished, grape-based brandy have in common with Toronto's hip and passionate community of artists?
The desire to demystify and strengthen their craft, Deepti Gurkar, assistant brand manager, Courvoisier Collective tells MiC. That's the answer embodied in the cognac's new grassroots campaign.
Developed and planned by respective Toronto-based agencies, Strano and Starcom, the creative spearheading the campaign show the face of Napoleon incorporated into a QR code for consumers to scan.
The summer-long campaign began June 6 when artists started submitting pieces of their artwork to the Courvoisier Collectives web page, and will be open to consumer votes starting today.
Wanting to reach knowledgeable consumers in the arts community, campaign billboards and transit shelter ads have been scattered around Spadina, Bay and Queen Street West where the brand believes it will connect with that target audience, Deepti says. In-store activity includes the use of bottle neck-tie pamphlets.
"We have our core consumer which is comfortable with cognac, but there is always a desire to increase this consumer base," Deepti says. "Strengthening this link with the arts will definitely benefit the brand, its image and the association with craftsmanship."
Three top artists will be chosen and granted cash prizes, as well as their very own OOH campaign including billboards and underground PATH posters in August.