Sympatico Mobile and Celtra bring Adcreator to Canada
US-based Celtra Inc.'s self-service ad platform partners with Sympatico Mobile and launches with RBC Royal Bank as its first client.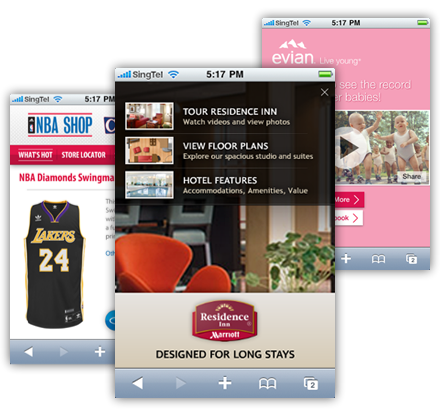 Sympatico Mobile and Celtra Inc. have announced the Canadian launch of Celtra's self-service rich media platform Adcreator.
The service allows users to create interactive mobile ads that work across all platforms from iPad to Android to mobile web, says Grant Stratemeyer, Celtra VP of business development .
But the most important aspect, Stratemeyer reiterated throughout yesterday's launch presentation, is the program is so easy to use that people with no prior technical experience create seemingly complex, media rich ads.
The interface gives the user many interactive options to work into their creative concept, from a 360-degree viewing screen to a light-box photo gallery.
The service has launched in Canada in partnership with Sympatico Mobile, with RBC as its first client.
The platform has already been the launch pad for many successful mobile campaigns in the US and Europe, says Stratemeyer, with examples ranging from Volvo to Evian.
The Celtra ads run on ad networks and demand side advertising platforms Doubleclick, Jumptap, AdMarvel, Admob, Nexage, Smaato, Mojiva and Where.