Media Experts warns against domain expansion
Websites could end in ".anything" in 2012, but the agency says that there are downsides.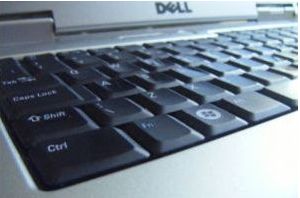 This June, the Internet Corporation for Assigned Names and Numbers (ICANN) unveiled plans allowing the expansion of generic top-level domains (gTLDs), of which there are currently 22, to include anything from ".com", to ".whatever" beginning in January 2012.
But a white paper from Media Experts says that although some may welcome this change and the possibilities it creates, there have also been organizations, like the IAB in the US and the Association of National Advertisers, which have registered opposition.
Robert Jenkyn, VP digital solutions at Media Experts, tells MiC the company published the white paper after talking with clients and realizing the issue of expanding top-level domains was not on anyone's radar.
Jenkyn says issues for brands if this ICANN change goes through range from expenses from buying additional domains, to losing brand equity on existing URLs. There is also a $185,000 USD fee which companies must pay ICANN to secure its own top-level domains, a cost he says is only accessible to large multinational companies.
"There is also the potential for legal fees to constantly defend the legal rights and trademarks of your URLs," says Jenkyn. "What if a competitor to Molson buys the ".Molson" top-level domain? The company will be fighting to get it back."
Jenkyn says ideally he would like to see ICANN's decision to open up top-level domains reversed, but at the very least he wants discussion to start around the issue.
"I would like to see see the discourse raised in Canada, get it on people's radar and start the debate," he says. "People seem to think it is a closed case and I don't feel that is the case at all."
Click here to read a full copy of the Media Experts white paper on the ICANN decision.