Halifax reading most newspapers: NADbank
The Toronto Star is the most read newspaper in the country, according to the latest NADbank report.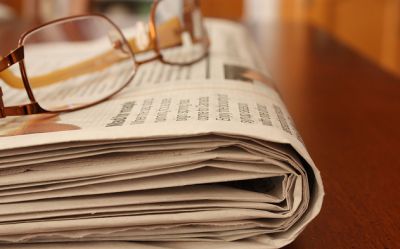 NADbank has released its 2010/11 Fall Readership Study, which includes data from fall 2010 and spring 2011 in the markets of Toronto, Montreal, Vancouver, Ottawa-Gatineau, Calgary, Edmonton and Halifax.
Overall readership of daily newspapers in print or online remained steady at 77.5%.
The highest overall readership was noted in Halifax, where 83% of respondents said they read a daily online or print paper. This is followed by Vancouver at 81%, Ottawa-Gatineau at 79%, Calgary and Montreal tied at 77%, Edmonton at 76% and Toronto at 75%.
The study measures readership results for 31 Canadian daily newspapers, with a total sample size of 11,102. The full NADbank study, which measures 81 daily newspapers, is released in the spring.
Here are the top papers in each market, by total weekly readership.
Toronto:
Toronto Star: 2.4 million (51%)
The Globe and Mail: 1.165 million (26%)
Metro: 1.162 million (25%)
Toronto Sun: 1.152 million (25%)
National Post: 588,300 (13%)
Montreal:
La Journal du Montreal: 1.2 million (39%)
La Presse: 937,000 (30%)
Metro: 797,400 (26%)
24 Heures: 608,200 (19%)
The Gazette: 550,400 (18%)
Vancouver:
The Province: 957,500 (49%)
Vancouver Sun: 904,100 (46%)
24 Hours: 617,600 (32%)
Metro: 544,400 (28%)
The Globe and Mail: 403,600 (21%)
Ottawa-Gatineau:
Ottawa Citizen: 495,300 (49%)
The Ottawa Sun: 314,100 (31%)
Metro: 250,600 (25%)
Le Droit: 195,400 (20%)
The Globe and Mail: 202,300 (20%)
Calgary:
Calgary Herald: 529,300 (53%)
The Calgary Sun: 399,400 (40%)
Metro: 194,000 (20%)
The Globe and Mail: 146,200 (15%)
National Post: 97,700 (10%)
Edmonton:
Edmonton Journal: 513,400 (54%)
The Edmonton Sun: 379,700 (40%)
Metro: 208,000 (22%)
24 Hours: 135,100 (14%)
The Globe and Mail: 113,300 (12%)