Newad adds two directors
David Vance and Suzanne Lacroix are both promoted to new roles at the OOH company.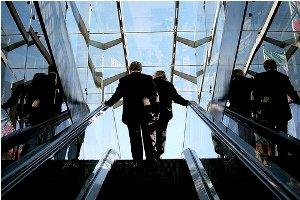 Newad has announced the addition of two directors at the OOH company. David Vance is being promoted to director of sales, indoor advertising, and Suzanne Lacroix gets the new title of executive director, experiential marketing.
Vance has worked at Newad for over 10 years, most recently as sales manager, indoor sales for Central Canada. His new position will see him covering all sales activities for indoor, reporting to Jean-Philippe Leduc, executive VP, client relations and business development.
Lacroix has been with Newad since 2002, most recently working as director of organizational planning and event marketing. In her new role, Lacroix will be responsible for supervising and supporting regional experiential marketing teams from coast to coast.