CTV brings a morning news rush out West
Bell Media news exec Paul Rogers explains CTV's programming strategy behind the national rollout of its new morning shows.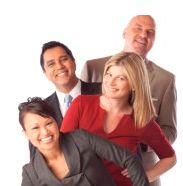 People want simple things in the morning, says Paul Rogers, senior VP, CTV News, and an easy-to-digest mix of traffic, weather, and bite-size news has a proven track record of success.
That's why CTV, which is launching six new morning shows this fall, is sticking with the formula – because it works.
"There has always been an appetite for…news, weather and traffic in a timely manner. I can show you studies from 25 years ago that say that's the case  – we're not reinventing anything here," says Rogers.  "We're offering it because we know there's a segment of the audience that wants it."
This morning, CTV Regina and CTV Saskatoon each debuted their own CTV Morning Live program, with CTV Vancouver to follow suit on Nov. 14. Calgary and Edmonton launched their own localized morning shows last week, and Winnipeg led the way last September.
Since Bell Media completed the acquisition of CTV last spring, they've invested just over $28 million into new programming, which also includes a 5 p.m. and 5:30 p.m. newscasts in Edmonton and a noon-hour newscast in Vancouver, says Rogers. He believes the localized content will give the network an edge on the competition in these markets.
Morning shows give CTV a "jump on the day" and allow the network to lead viewers from one program to another throughout the day, he says.
"I liken it to a pinball machine," Rogers says. "We ping them over to the noon show, from the noon show we advance them to the 6 p.m. and then to the 11:30…. we haven't been able to do that in a number of these markets and now we're in the game," he says.
Viewers can expect bubbly, water-cooler news updates mixed with must-know info like road closures and severe weather warnings – easy enough to  tune into while making coffee in the kitchen or getting ready.
"If you can give us 10 minutes we'll give you everything you need in that timeframe," Rogers says.
From Playback Daily