Holiday shoppers jumping on e-commerce bandwagon: study
A study from Media Experts says Canadian online shopping is set to grow by 12% this holiday season.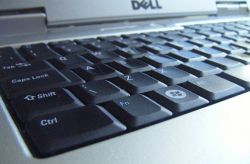 The rubber is going to hit the online road this holiday season, according to research from Media Experts that says 2011 is going to be the season Canadians jump onto the e-commerce bandwagon.
Canada is among the top in the world when it comes to internet usage, video consumption and social media engagement, but has remained typically conservative when it comes to online buying, according to the study which uses data from sources including the Media Experts Xpeto trading desk, comScore and StatsCan.
This slow rate of e-commerce adoption stems from a number of factors, including sales tax issues, exchange rates, security concerns and a nation of frugal shoppers, according to the report.
Overall spending this holiday season is expected to be flat versus 2010 numbers, but online spending is set to grow by 12% and top $18.5 billion in sales, according to the Media Experts report.
"We have been monitoring the data for some time now and have found that 2011 is going to be the year online holiday shopping hits critical mass in Canada," says Robert Jenkyn, VP digital solutions at Media Experts. "Given the economic conditions this is the year that online shopping, which can also just be window shopping and now buying is going to see greater numbers."
The Media Experts report says that during any given month there are 21.3 million Canadian online shoppers, which amounts to 85% of all internet users in the country. This number is expected to rise to 90% of Canadian internet users during the months of November and December.
Click here for a complete copy of the report from Media Experts.